Hall of Fame QB Jim Kelly says tests show return of oral cancer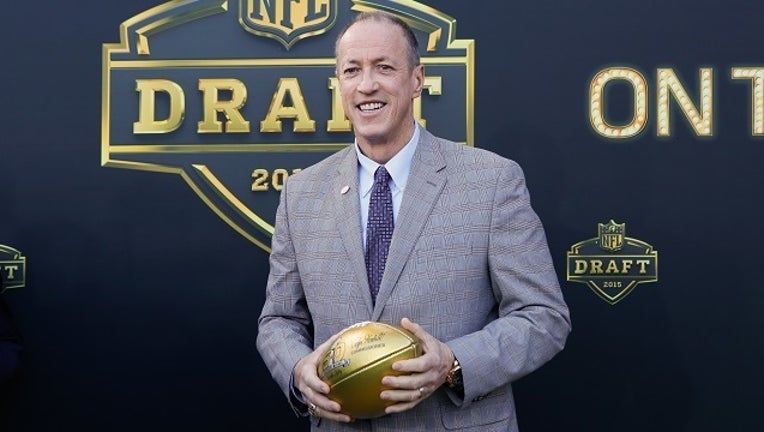 article
BUFFALO, N.Y. (AP) - Buffalo Bills Hall of Fame quarterback Jim Kelly has once again been diagnosed with oral cancer.
Kelly released a statement Thursday through his publicist saying he is "shocked and deeply saddened" by the news, and vows to once again to fight to overcome the disease. He did not go into specifics on the diagnoses except to say the cancer was discovered following a test.
"As our family has faced many trials and triumphs throughout the years, you have blessed us with your prayers. We are asking for those prayers once again," Kelly said. "With all of you by my side, we will fight and win this battle together."
Kelly then closed his statement by saying: "Staying 'Kelly Tough' and trusting God will carry us through this difficult time."
The diagnosis comes a few weeks after Kelly celebrated his 58th birthday.
Kelly had been cancer-free since September 2014, but had been required to undergo follow-up testing every six months.
Kelly was first diagnosed with squamous cell carcinoma, which led to him having surgery have a portion of his upper jaw removed in June 2013.
Follow-up tests nine months later showed the cancer in his sinus, which led to radiation and chemotherapy treatments. Kelly lost 70 pounds while being treated.
The effects of the cancer and treatments led to Kelly having trouble speaking. He could also no longer produce saliva and had lost the sense of taste.
"Jim is a tough and courageous man, and we know he will fight this battle with strength and determination," the Bills said in a statement released by the team. "The Buffalo Bills will support the Kelly family during this trying time, and we ask our fans to pray for the family, as Jim beings the treatment process and the road to recovery."