Former Texas Southern receiver Derrick Griffin to take part in Rice's Pro Day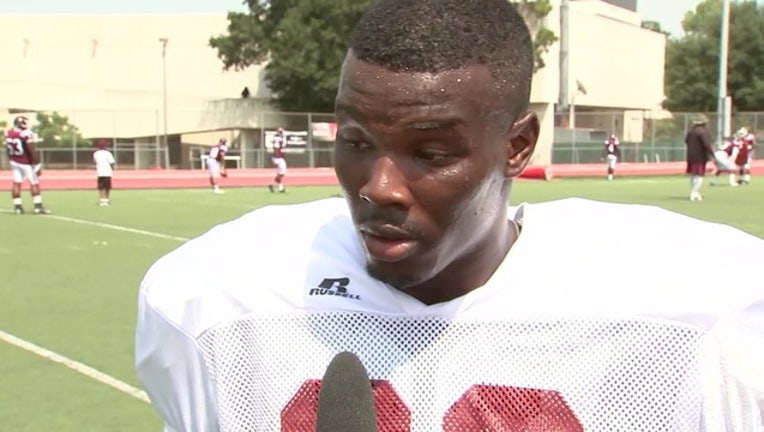 article
HOUSTON - Former Texas Southern receiver Derrick Griffin will work out for NFL scouts during Rice's Pro Day at Rice Stadium on March 27.
"I want to thank them personally  for letting me do my Pro Day here," Griffin said in an interview with FOX 26 Sports.
"I'm really excited, because this is what I've been waiting on my whole life, and it's right here in Houston and at Rice."
Griffin was at Rice Stadium on Monday working with Plex director Danny Arnold on many of the specific drills that will be used during Pro Day.
"Danny has been working with me for a long time," Griffin said. "He's really helped me. I've come a long way."
Rice Coach David Bailiff said Griffin will be able to take part during Rice's Pro Day because NFL scouts made the request.
Griffin was a two-sport star at Texas Southern, choosing to leave basketball during the 2016-17 season to focus on the NFL Draft.
Griffin, 6-7 and 230 pounds, caught seven passes for 115 yards and a touchdown in two games for TSU last season before being dismissed for violating a team rule.
In 2015, Griffin caught 36 passes for 709 yards and 11 touchdowns.
In 2016, Griffin was named the SWAC Player of the Year and Defensive Player of the Year in basketball.
Griffin said he has heard from just about every NFL team.