DeAndre Hopkins returns to Texans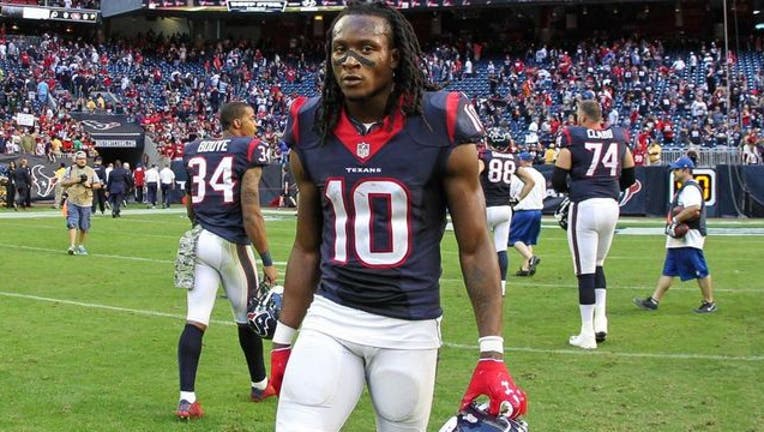 article
HOUSTON - Pro Bowl receiver DeAndre Hopkins contract holdout is over after he missed one workout.

The Texans announced Hopkins has been granted reinstatement to the active list from the Reserve/did not report list.

Hopkins' decision also means he will receive a roster bonus of $445,004 which is due to be paid on Thursday.

Before the Texans reinstated him, Hopkins sent a statement to ESPN announcing he was ending his holdout.

"I too am disappointed that the Texans organization has elected not to enter into (a) contract negotiation to secure my future as a Texan," Hopkins said in his statement.

"I have expressed my sincere position regarding my contract status and with sound mind have expressed my (stand) to the Texans organization. My focus also is on the 2016 season and to help my team reach our ultimate goal. Having said that I am returning to the Houston Texans to play for a Super Bowl in Houston, Texas."

The Texans have not commented on Hopkins since his decision to return.

Rick Smith, Texans executive vice president and general manager, told the media following the team's workout on Sunday the team wanted Hopkins in camp and that he should be in camp.

Smith pointed out that Hopkins is under contract, and that the team had been fining him, which is the Texans' right.

NFL rules give teams the right to fine players who are under contract, but hold out, $40,000 for every day of camp missed.

Smith said the Texans informed Hopkins and his representatives that they had made a "firm decision" not to extend his contract, which runs through the 2018 season.