Dash cam footage released in Rockets point guard Pat Beverley arrest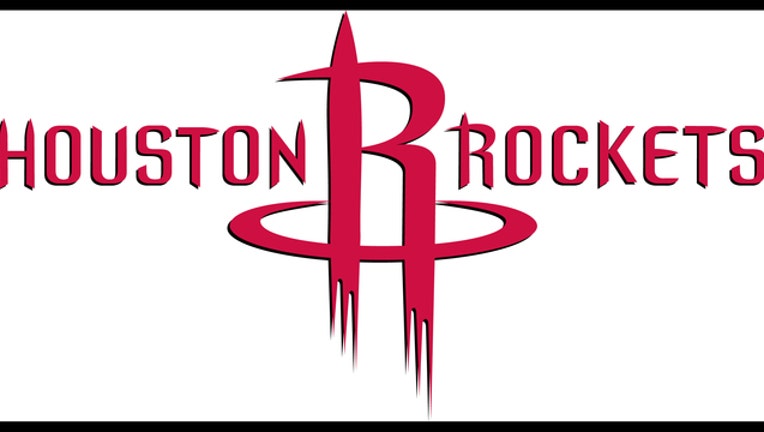 HOUSTON - HOUSTON (AP) — Rockets point guard Patrick Beverley was briefly arrested Wednesday on a misdemeanor warrant for a Houston-area traffic violation before being released when he paid a $321 fine.
The team says Beverley, who missed the Rockets' morning shootaround, has resolved issues related to vehicle registration and an electronic toll road pass.
Beverley said an expired credit card was linked to his toll tag.
"They were charging me for my old credit card and it became a warrant," he said. "And that's why I went to jail."
The Rockets said the team considers the matter closed and Beverley was available to face the Nets on Wednesday night. Beverley hasn't played since getting hit in the head Nov. 4 against Orlando.
The Harris County Precinct 8 Constable's Office says they were contacted after Pearland police encountered Beverley on a traffic stop and discovered a misdemeanor warrant for operating a motor vehicle on a toll road when prohibited. Beverley was released after paying the fine owed on the warrant.
He said it was strange to be taken to jail for something like this.
"It was very weird man. Especially me, I could have had a better story than that," he said laughing.
He joked with reporters, imploring them to make sure their credit cards are up to date if they have a toll tag, and said he's glad the ordeal is behind him.
"It happens. The law is the law and I have no control over that," he said. "I'm glad it wasn't anything major, anything crazy. I'm just happy to be out and play basketball today."
Coach Kevin McHale was disappointed that the incident caused Beverley to miss the morning shootaround.
"No one wants that," McHale said. "That's not what you want to have happen."