Boban Majanovic, the most likeable player in the NBA
Houston - Boban Marjanovic could possibly be the most likable player in the NBA.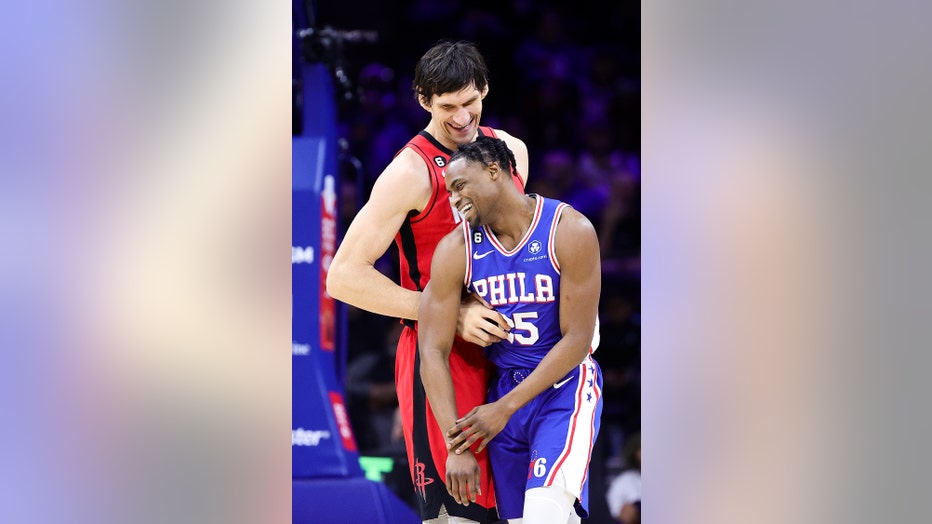 PHILADELPHIA, PENNSYLVANIA - FEBRUARY 13: Boban Marjanovic #51 of the Houston Rockets and Danuel House Jr. #25 of the Philadelphia 76ers react during the fourth quarter at Wells Fargo Center on February 13, 2023 in Philadelphia, Pennsylvania. NOTE TO
Marjanovic, standing at 7'4", is the tallest player in the league.
Houston Rockets head coach Steve Silas and other members of the Rockets say that Boban never has a bad day.
"You try to be positive. The more you have positive thoughts, the more likely you will bring positive things", Marjanovic says.
His positive and funny demeanor has painted him as a "gentle giant" to NBA fans and has elevated his stardom. 
Boban Marjanovic has endorsements that have landed him in multiple commercials and seeing himself in them had to grow on him.
Boban has also made his movie debut, having a big fight scene with Keanu Reaves in "John Wick 3". 
"This is when I start to like the camera. We get a couple of practices with Keanu Reeves & it's so amazing when u meet somebody like that. He was so smooth-a big professional. When u pick up from the best, u listen & take notes", Marjanovic said.
Boban averages 3.4ppg 4 mines per game but that doesn't stop him from being a fan favorite. He has embraced his stardom and has fans everywhere. He says the fans are what gets him going.