Big sixth inning for Astros in 8-4 win over Mariners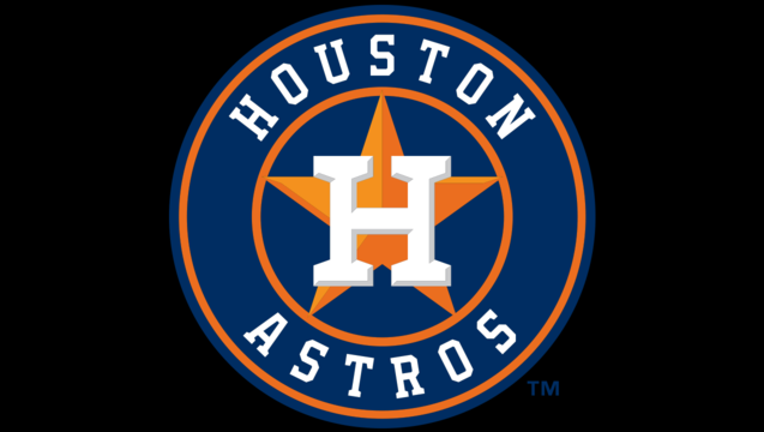 article
HOUSTON (AP) - George Springer had three hits, including a two-run double during a six-run sixth inning, and the Houston Astros beat the Seattle Mariners 8-4 on Tuesday night.
The victory leaves Seattle two games behind Baltimore for the second AL wild card and cuts Houston's deficit in the race to 2 1/2 games.
The Astros got five hits off Felix Hernandez (11-7) in the sixth, but only two of the six runs scored in the inning were earned because of two errors.
The game was tied when Springer shot a ground-rule double to right field that made it 6-4. A two-run single by Marwin Gonzalez, which sailed just out of reach of a lunging Hernandez, chased the pitcher and left Houston up 8-4.
Houston starter Mike Fiers allowed eight hits and four runs in five innings. Rookie Jandel Gustave (1-0) yielded no hits and no runs with one walk in 1 1/3 innings for his first career win.
Hernandez tied season highs by allowing 10 hits and eight runs, four of them earned, in 5 2/3 innings. It was his second straight tough start in Houston after he yielded five hits and eight runs in a third of an inning of a 10-0 loss on June 12, 2015, to tie the shortest start of his career. He also struggled against Houston at home earlier this month when he allowed nine hits and six runs in 4 1/3 inning of a 6-0 loss to the Astros on Sept. 16.
The Astros trailed 4-2 entering the sixth before Jose Altuve and Carlos Correa hit consecutive singles with no outs. Yuli Gurriel grounded into a force out that scored Altuve and left Correa out at second. Shortstop Ketel Marte made an error on the play that allowed Gurriel to reach first. Tony Kemp drew a walk before pinch-hitter Alex Bregman's RBI single tied it.
Jake Marisnick then reached on an error by Lind before Springer and Gonzalez drove in two runs each.
TRAINER'S ROOM
Astros: Bregman's pinch hit in the seventh was his first action since leaving a game on Sept. 14 with a right hamstring injury. He was replaced by a pinch-runner after his hit.
UP NEXT
Mariners: James Paxton (5-7, 3.72) is scheduled to start for Seattle on Wednesday. Paxton allowed five hits and one run while striking out nine in seven innings for a win over Minnesota in his last start.
Astros: Doug Fister (12-12, 4.42) will pitch for Houston on Wednesday. Fister has had a tough time lately, losing his last four decisions with the Astros dropping each of the last six games he's started.