Attorney: Johnny Manziel to be indicted Tuesday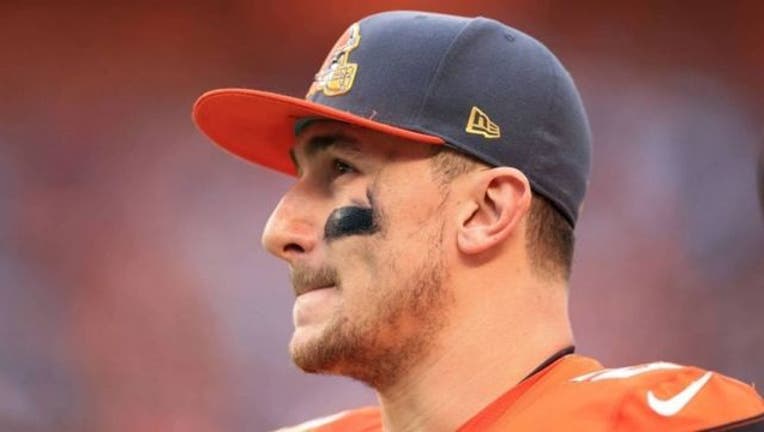 article
DALLAS - Former NFL quarterback Johnny Manziel will be indicted for domestic assault, but his attorney says there's still a chance the case could be thrown out.
Manziel's attorney, Bob Hinton, confirmed the indictment but said it is not yet signed. It is expected to be formalized when the Dallas County grand jury next meets on Tuesday.
"He's just he's prepared to face whatever we got to do to get to the bottom of this," said Hinton. "He's got a real good attitude about it, and he's ready to do whatever needs to be done to properly dispose of it."
The grand jury heard testimony in the case last Thursday. The case stems from an incident that happened in January when Manziel was out with his ex-girlfriend in Dallas. The former Texas A&M football star and Heisman Trophey winner allegedly hit the woman several times during a car trip from an Uptown Dallas hotel to a bar and then to her apartment in Fort Worth. The woman said Manziel hit her so hard she temporarily lost hearing in one ear.
Hinton says 23-year old Manziel will go before a judge and plead not guilty and says he has evidence that tells a different story.
"It's going to show a lot of justification for whatever it is that shows that Johnny did to keep her from driving," he said.
Hinton says video from hotel Zaza's parking lot shows what happened as the two left the hotel January 29th. He implies that she was too intoxicated to drive, but stopped short of saying that. Hinton would also not speculate if the ex-girlfriend might testify.
"The young lady that's behind this is not without her own exposure," said Hinton. "I don't know what she'll decide to do ultimately."
Once formally indicted and the bond is set, Hinton says Manziel will turn himself in, post his bond and prepare for trial.
"We do not want or care to have any special treatment at all," said Hinton.
Dallas and Fort Worth police both investigated but declined to file charges directly.
Hinton said his client is currently in Los Angeles.
If convicted, his maximum penalty could be a year in jail and a $4,000 fine.
Manziel was cut by the Cleveland Browns in March after two season of inconsistent play. His future in the NFL is uncertain.