Astros place Dallas Keuchel on the 10-day DL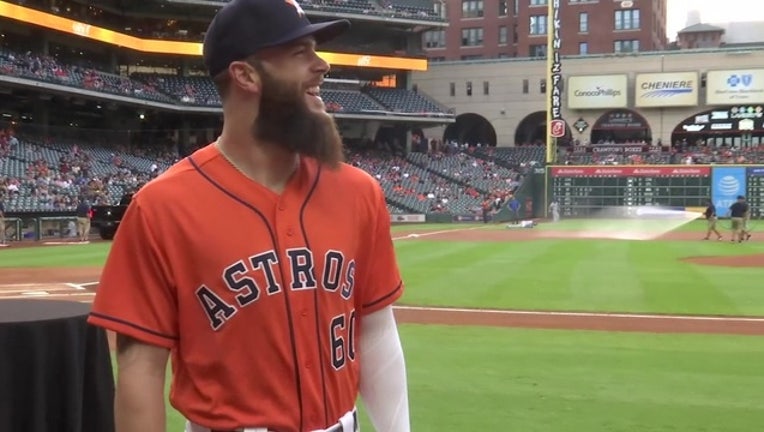 article
HOUSTON - Dallas Keuchel, who leads the Major Leagues with his 9-0 record, has been placed on the 10-day disabled list by the Astros.
Keuchel was scratched from his start Wednesday night in Kansas City because of an illness.
However, General Manager Jeff Luhnow  said he also did not feel right while he warmed up before the game.
The Astros sent Keuchel back to Houston to get evaluated further by the team's doctors.
Luhnow said Keuchel is still dealing with some neck discomfort from the injury that put him on the 10-day disabled list last month.
Luhnow said Keuchel will not make his next start, and he does not have a timetable for his return.
Meanwhile, the Astros placed Collin McHugh on the 60-day DL to make room for RHP Francis Martes who was called up for tonight's game against the Royals.