Astros offer Correa 5-year contract at $160 million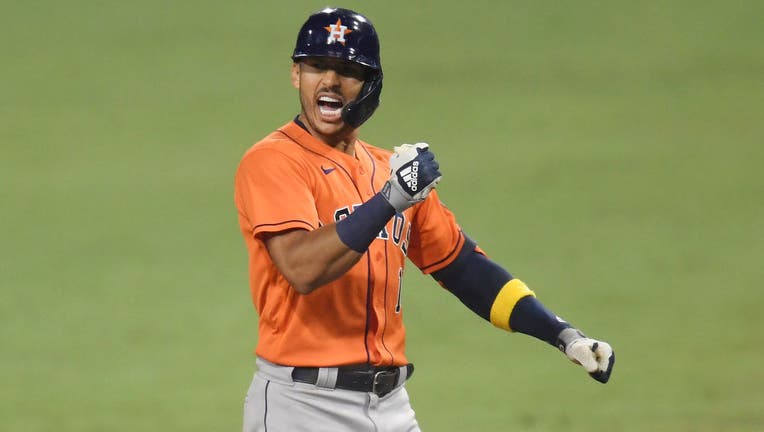 HOUSTON - According to Major League Baseball sources, the Houston Astros have offered free-agent shortstop Carlos Correa a five-year contract worth $160 million. 
That offer averages $32 million a year. It represents the largest contract the Astros have offered a player since Jim Crane took over as owner. 
RELATED: Dusty Baker gets contract from Houston Astros for 2022
Correa has been with the Astros for seven years. He's a two-time All-Star who has helped lead the Astros to five consecutive ALCS, three World Series during that stretch, winning it all in 2017. 
Correa was named American League Rookie of the Year in 2015.