Alex Cintron, Chuly Sports baseball camp benefits SpringSpirit Sports Kids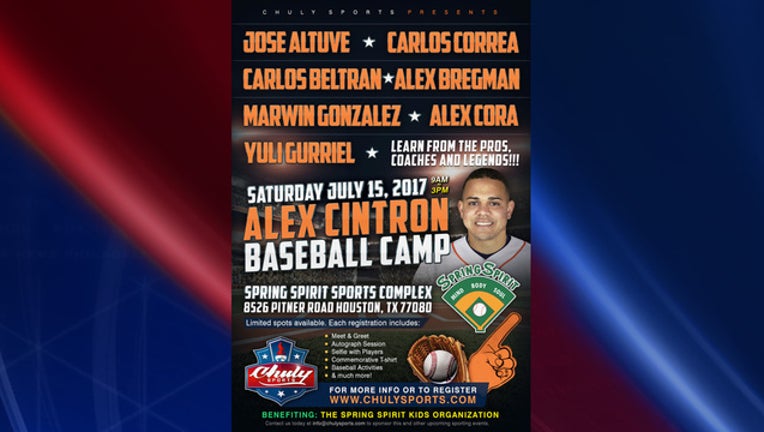 article
HOUSTON (FOX 26) - From his childhood in Puerto Rico to playing for nine seasons in Major League Baseball to the Houston Astros clubhouse, Alex Cintron has lived the baseball for decades. In his most current role, Cintron is serving as a Spanish language interpreter for the Astros.
Cintron will be hosting a special one-day baseball camp on Saturday, July 15 from 9 a.m. until 3 p.m. and several MLB friends will be joining him at the event. 
Houston Astros players Jose Altuve, Carlos Correa, Carlos Beltran, Alex Bregman, Marwin Gonzalez, Yuli Gurriel, along with Astros bench coach Alex Cora, are scheduled to take part in the camp. Attendees will have the opportunity to take photos with their favorite players.
The camp, organized by Chuly Sports, benefits SpringSpirit Kids Sports and Education Complex and will take place at the complex on 8526 Pitner Road in northwest Houstoh.
For more information on the camp, contact 888-263-7028 or register online at ChulySports.com.