2nd place for Verlander in AL Cy Young Award voting behind Snell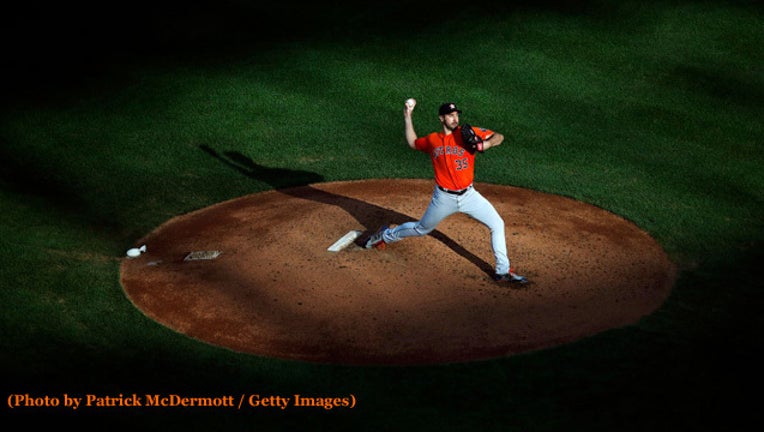 article
NEW YORK (AP) — Blake Snell of the Tampa Bay Rays has won his first AL Cy Young Award in a tight race over past winners Justin Verlander and Corey Kluber.
Snell got 17 first-place votes and 169 points in voting announced Wednesday by the Baseball Writers' Association of America to 13 firsts and 154 points for Verlander. Boston's Chris Sale was third with 59 points.
The left-hander nicknamed Snellzilla led the majors with 21 victories, and his 1.89 ERA was tops in the AL. The 25-year-old left-hander pitched just 180 2/3 innings, 33 1/3 fewer than Verlander, but his dominance was enough to sway the electorate.
Verlander led the AL with 290 strikeouts while going 16-9 with a 2.52 ERA for AL West champion Houson. This is his third second-place finish since winning the Cy Young and MVP in 2011 with Detroit.
Kluber was attempting to win his second straight Cy Young and third overall. He went 20-7 with a 2.89 ERA for AL Central champion Cleveland and led the AL with 215 innings.
The NL prize was to be announced later Wednesday.
___
Follow Jake Seiner: https://twitter.com/Jake_Seiner
___
More AP MLB: https://apnews.com/MLB and https://twitter.com/AP_Sports