Watch the absolutely heartwarming transformation of this sick dog back to full health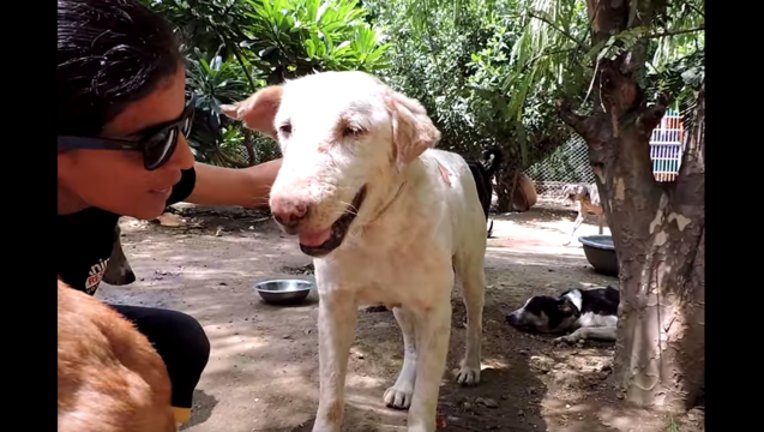 INDIA - If you get through to the end of this video and don't feel compelled to donate to India-based Animal Aid Unlimited, then you may just have a cold dead heart.
Over the course of three minutes viewers see a stray dog found by the group on the side of the street, dirty and suffering from a skin condition called mange.
It's obvious from the outset he hadn't been touched by a human in a long time and the pooch was reticent about taking food and needed treatment for dehydration. However, ten days after being taken in, his skin was completely healed and he was more at ease with human company.
Flash forward two months and his pale, practically hairless body has been replaced with a furry exterior and a playful bounce as he happily engages with those around him. Comfortable with other dogs he now strolls around with a big smile plastered across his face.
More information on the group can also be found on its Facebook page.