WATCH: Baby sees military dad first time with new glasses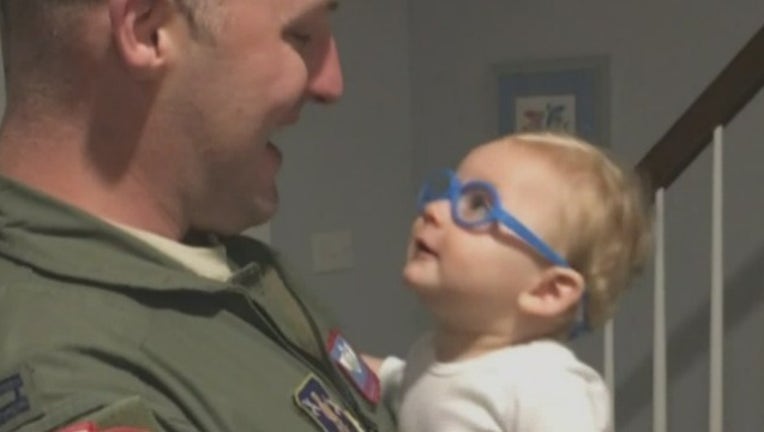 article
NEW YORK - A nine-month old baby with bad eyesight gets a new pair of glasses and his reaction is priceless.
Baby Regan was all smile as he looked into his dad's eyes for the first time with is new pair of glasses.
The nine-month-old got the glasses after his father was deployed to a two-month Air Force mission to Antarctica. So dad's return was the first time baby Reagan could get a clear look at his father's face.
Regans's eyesight was damaged after he contracted Strep, which led to bacterial meningitis. 
The new glasses are designed to help Reagan's eyes work together to make images, including daddy's face, much clearer.
SEE ALSO: WATCH: Air Force Major surprises son at school for emotional reunion