'VOTE' mural unveiled in Midtown ahead of midterm election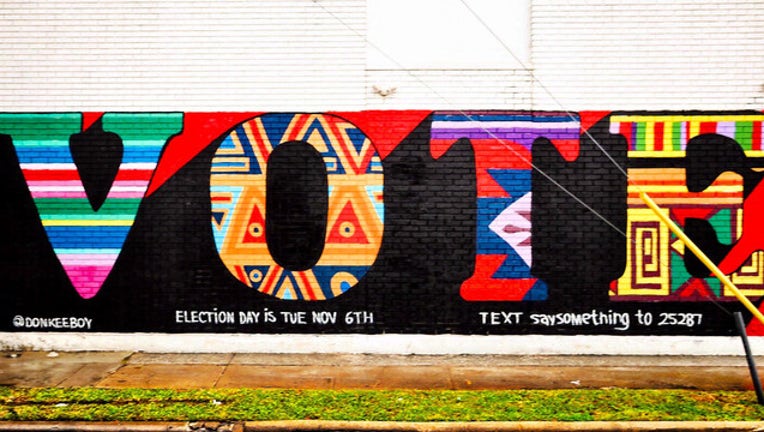 HOUSTON (FOX 26) - A new mural unveiled in Midtown is encouraging people to "VOTE" in the upcoming election on November 6.
The colorful mural featuring the word "VOTE" was unveiled by Houston artist Donkeeboy at Alley Kat Bar & Lounge. The mural features designs inspired by traditional Mexican serape patterns and African dashikis to reflect the cultural diversity in Houston.
"This is my first time to vote, and I was inspired by people like myself who at times may feel like their vote doesn't count," Donkeeboy said. "No matter who you are or what side you might be on, your voice does matter, and I'm just saying simply that you should vote."
The mural was commissioned by the Harris County Democratic Party as part of its "Say Something" program, which encourages young people to vote.