VIDEO: A Woman put on a Chewbacca mask and won the internet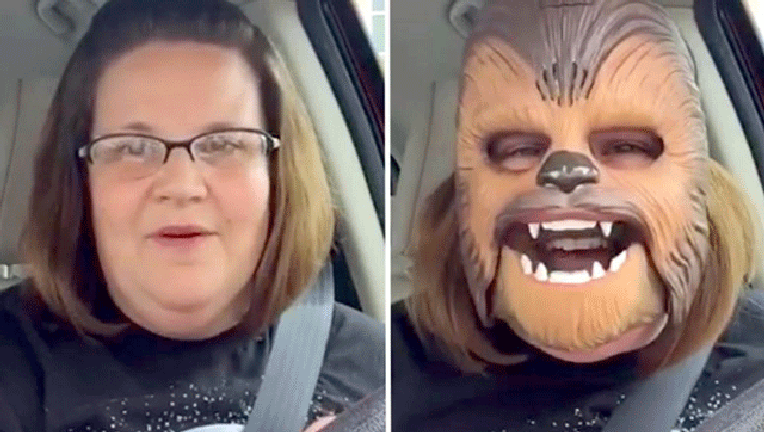 article
(FOX NEWS) - Sometimes you just have to laugh...
There's reportedly a new record-holder for views on Facebook Live, and it's simply a woman getting a kick out of her new Chewbacca mask.
Tens of millions have met Candace Payne in the past day.
The video, which she called, "It's the simple joys in life," features Payne in her car outside a Kohl's following her purchase of the noisy mask.
She explained that before giving the mask to her son, she would have a little fun with it for her birthday.
Payne laughed uncontrollably because each time the toy's mouth opened, the wookie mask let out Chewy's signature howl. 
More on FoxNews.com