US starts ground evacuations for private citizens in Sudan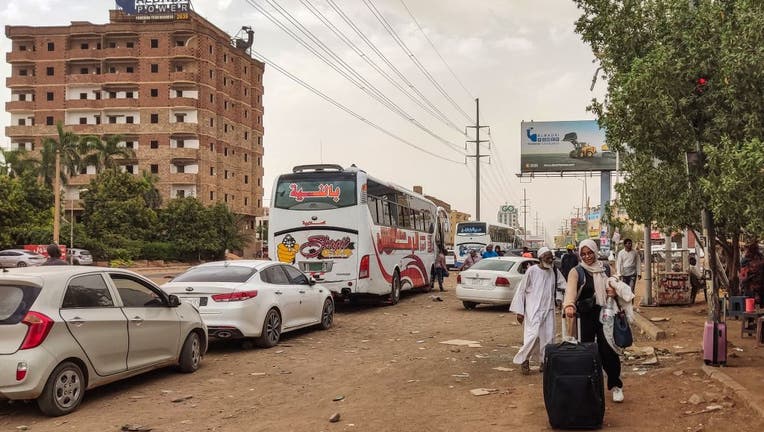 article
WASHINGTON (AP) - The United States has begun facilitating the departure of private U.S. citizens who want to leave Sudan, according to White House national security adviser Jake Sullivan.
Sullivan said the U.S. has placed intelligence, surveillance and reconnaissance assets over the land evacuation route to help facilitate safe travel by land from Khartoum to the Port of Sudan, but does not have any U.S. troops on the ground.
"We have started to see a more regular pattern of convoys begin to arrive, including convoys that have Americans in them," Sullivan said. "Once at the port then we are using diplomatic facilities in neighboring countries to help those Americans with their onward travel so that they can get safely out of the country."
RELATED: Hundreds of foreigners airlifted amid fighting, Sudanese seek refuge
Sullivan's comments came as foreign governments have airlifted hundreds of their diplomats and other citizens to safety as the country has spiraled into chaos amid fierce fighting between Sudan's two rival generals vying for control of the country.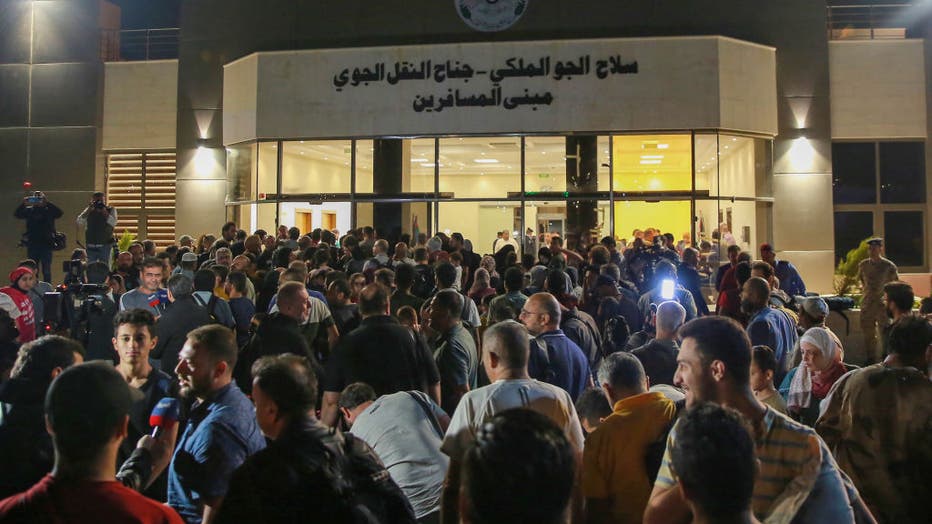 People evacuated from Sudan arrive at a military airport in Amman on April 24, 2023. - Foreign countries rushed to evacuate their nationals from Sudan as deadly fighting raged into a second week between forces loyal to two rival generals. (Photo by K
In dramatic evacuation operations, convoys of foreign diplomats, civilian teachers, students, workers and families from dozens of countries wound past combatants at tense front lines in the capital of Khartoum to reach extraction points. Others drove hundreds of miles to the country's east coast. A stream of European, Mideast, African and Asian military aircraft flew in all day Sunday and Monday to ferry them out.
U.S. special operations forces carried out a precarious evacuation at the U.S. Embassy in Sudan on Sunday, sweeping in and out of the capital with helicopters on the ground for less than an hour. No shots were fired and no major casualties were reported.
Sullivan reiterated that the administration continues to look at "every conceivable option" to help Americans get out of Sudan but is not considering peacekeeping troops.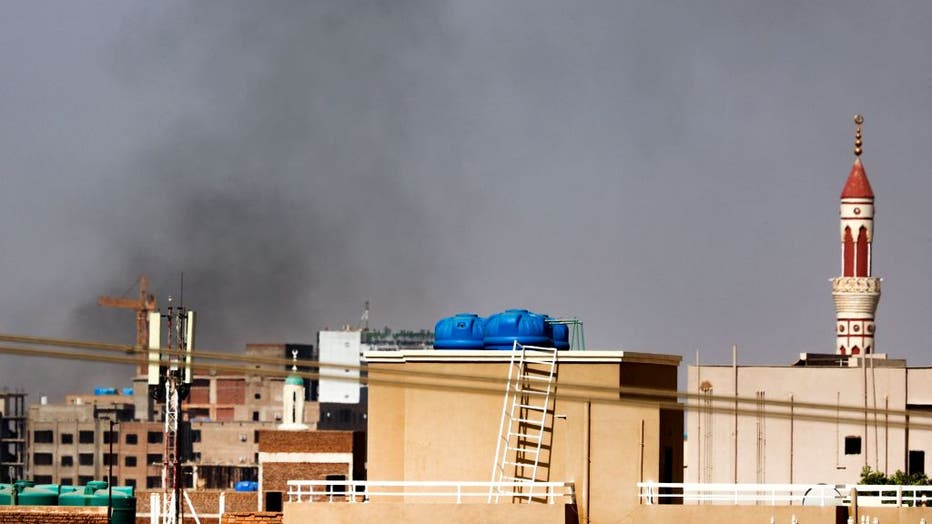 Smoke billows over residential buildings in eastern Khartoum on April 22, 2023, during ongoing battles between the forces of two rival generals. - Fighting in Sudan's capital entered a second week today as crackling gunfire shattered a temporary truc
"It is not standard practice for the United States to send in the U.S. military" into warzones to extract American citizens, Sullivan said "We didn't do it in Libya. We didn't do it in Syria. We didn't do it in Yemen, and no we didn't do it in Ukraine. Afghanistan was a unique case involving the end of the 20-year war that the United States was centrally involved in."
An estimated 16,000 private U.S. citizens are registered with the embassy as being in Sudan. The figure is rough because not all Americans register with embassy or say when they depart.
Sullivan said the U.S. "will go to great lengths to support and facilitate" the departure of Americans but also noted that the State Department has been cautioning Americans in Sudan to leave the country for years.
He added, "Americans are free people. We cannot dictate where they travel, tell them they must go or not go to a particular place."