U.S. Senate candidate Beto O'Rourke releases first ad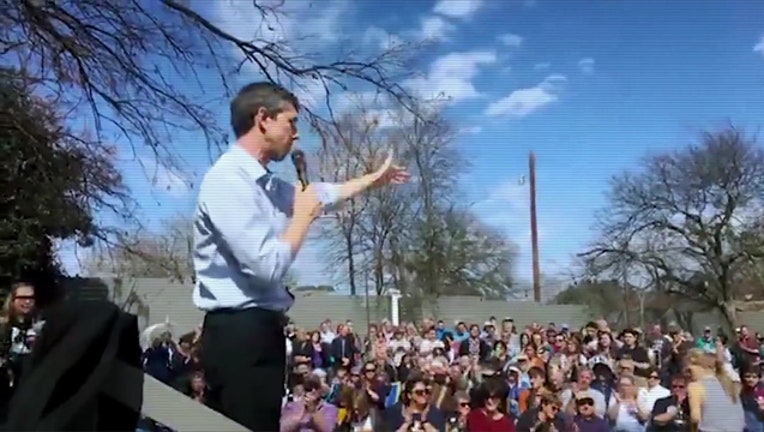 article
Democratic U.S. Senate candidate Beto O'Rourke released his first advertisement on Thursday, but it will only appear online.
The 60 second video is titled "Showing Up" and is completely composed of video shot on an iPhone as he campaigned across Texas. Rep. O'Rourke is trying to defeat incumbent GOP Sen. Ted Cruz.
"That's exactly what our people-powered campaign is all about: showing up in every county across Texas, talking to everyone, taking no one for granted, writing no one off," O'Rourke's campaign said.
O'Rourke has visited all 254 counties in Texas and is planning another statewide barnstorming tour during the August congressional recess.
O'Rourke's campaign has generated enthusiasm among Texas Democrats, who have helped him fundraise more than $14 million. Cruz has about $10 million on hand.
It's not known how the campaigns will spend their cash as they head into the fall. Texas has 20 media markets and it requires a large sum of money to buy TV air time for commercials. Neither candidate has aired a television ad, so far.
Cruz released a 60 second radio ad the night of the March primary, hitting O'Rourke for his stances on immigration and guns. He has not released any other ads, yet.
Polls show Cruz with a single-digit lead over O'Rourke. Texas has not elected a Democratic candidate to a statewide office in more than two decades.