Two firefighters injured battling two-alarm fire in north Houston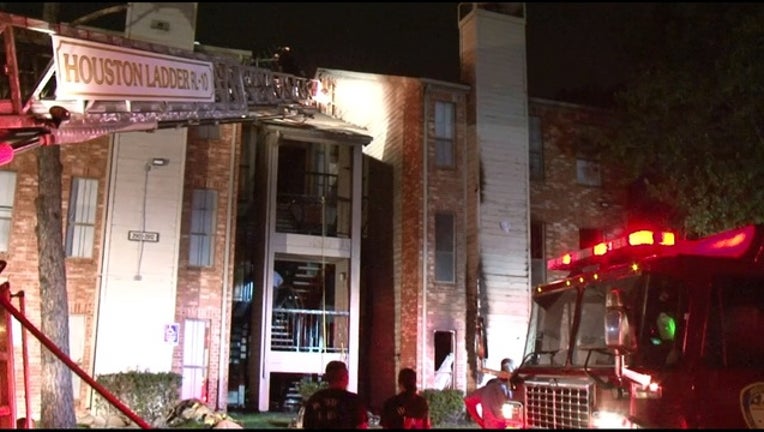 article
HOUSTON - Investigators are trying to determine what caused an apartment building to catch fire late Friday. This is the second reported fire at that building.

Around 9 pm. Friday, Houston firefighters were called to the 13300 block of Northborough after flames were seen coming from a vacant apartment building.

Six apartment units were damaged in the blaze. Firefighters were able to stop the flames from spreading to additional units across a breezeway.

Two firefighters were transported to area hospitals after sustaining minor injuries. One firefighter sustained an ankle injury, while  the other suffered from a strained neck and back.

Investigators say the building caught fire two weeks ago. A nearby resident says they heard glass shattering, then saw the apartment catch on fire.

Arson investigators are looking into the causes of the fires.