Two-day-old baby goes viral for the second time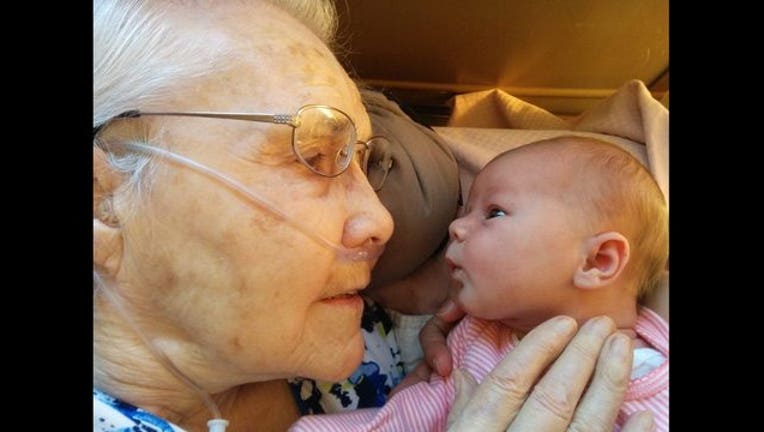 article
STORYFUL - This two-day-old baby is going viral, for the second time!
An image of a 92-year-old grandmother meeting her two-day-old great granddaughter for the first time is going viral on Reddit.
Posted by user named Fishtails, the image was viewed over 262,000 times in its first five hours.
The baby went viral for the first time in March, when a video of her ultrasound captured what appeared to be the unborn child clapping.
Take a look at the adorable photo and video.