Tulsa police officer charged in man's death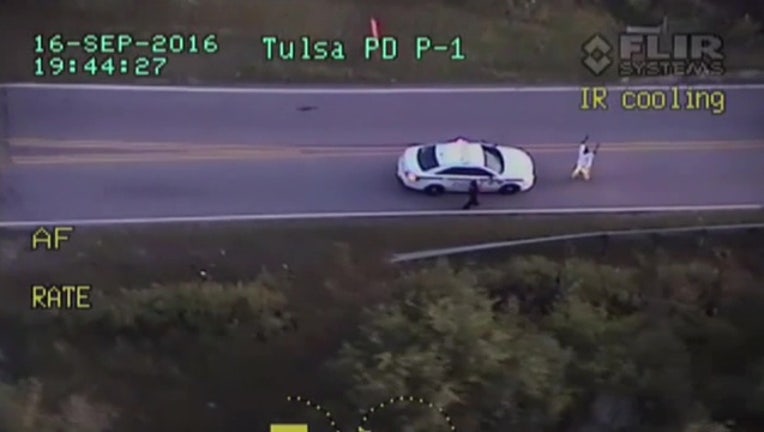 article
TULSA, Okla. (AP) - Prosecutors in Tulsa, Oklahoma, have filed first-degree manslaughter charges against the white police officer who fatally shot an unarmed black man on a city street.
District Attorney Steve Kunzweiler filed the charges Thursday against officer Betty Shelby, who shot and killed 40-year-old Terence Crutcher on Sept. 16. Dashcam and aerial footage of the shooting and its aftermath showed Crutcher walking away from Shelby with his arms in the air.
The footage does not offer a clear view of when Shelby fired the single shot that killed Crutcher. Her attorney has said Crutcher was not following police commands and that Shelby opened fire when the man began to reach into his SUV window.
Tulsa police say Crutcher did not have a gun on him or in his vehicle.