Thieves take off with multiple handguns from Alvin Gun Shop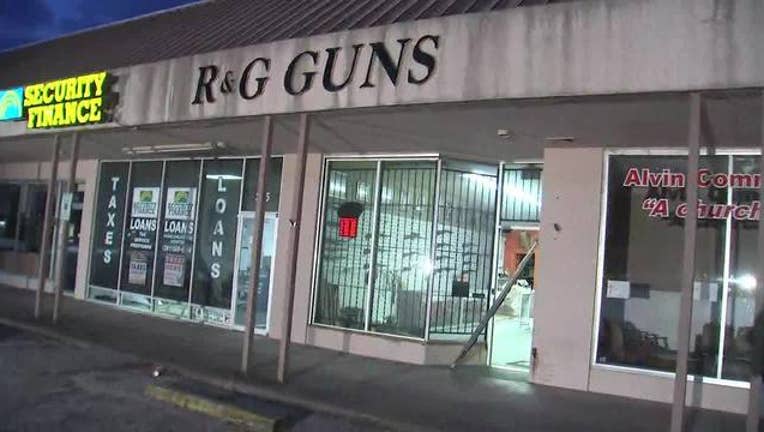 ALVIN (FOX 26) - Police are investigating a smash-and-grab at an Alvin gun store. Alvin Police Department says officers arrived to find four men had forced their way into the store by removing the front door.
It is unknown how many guns were taken, but investigators say surveillance video shows the men taking multiple handguns and long guns. The suspects are described as three black males and one white or Hispanic male.
Investigators say this is the second time in a year-and-a-half that thieves have struck this store.  If you have any information in this case, please call Crime Stoppers at 713.222.TIPS