Teen boy accused of killing 3-year-old brother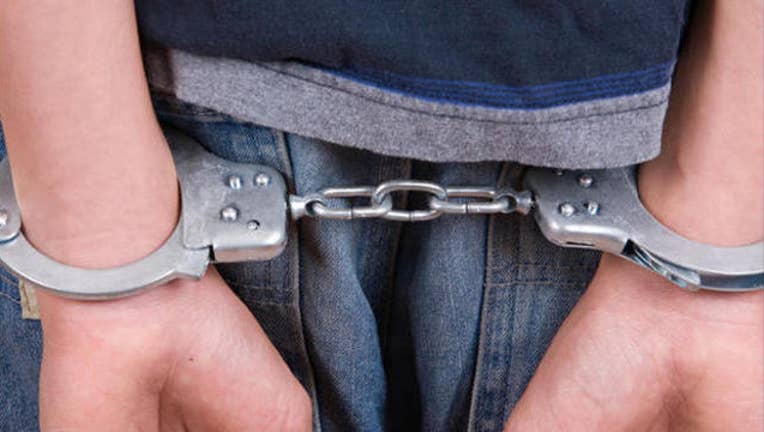 article
PHOENIX (AP) - Neighbors say they seldom saw the children who lived in a home in the Phoenix suburb of Youngtown for the last six years.
That all changed Saturday night when a 17-year-old boy was seen carrying his injured 9-year-old sister and 4-year-old brother down the street seeking help.
Neighbors called 911. When authorities arrived, they tackled and then arrested a 16-year-old boy who was covered in blood and running from the scene.
The teen is accused of fatally stabbing his 3-year-old brother and assaulting his sister.
Maricopa County Sheriff Joe Arpaio called it "a vicious, vicious, horrific murder."
Authorities say he likely will be tried as an adult.
The 16-year-old suspect has been booked into the Durango Juvenile Detention Center on suspicion of second-degree murder, aggravated assault and endangerment, said Arpaio, whose office is handling the investigation. The boy's name isn't being released because he's a juvenile.
Arpaio said the teen has no history of mental illness, and there have no prior calls made to the home, located about 25 miles northwest of Phoenix.
Sheriff's officials said Tuesday there were no updates to release in the case, and there still was no word on a possible motive.
The 9-year-old girl has been treated and released from a hospital, Arpaio said.
The sheriff wouldn't disclose what detectives found when they executed a search warrant of the Youngtown home and didn't say if a weapon had been recovered.
The children's mother was at work at the time of the incident Saturday night.
"We have to get forensic experts to interview the underage witnesses," Arpaio said. "We still have to finish this investigation."