Students show their grand champions at Junior Steer Auction at Rodeo Houston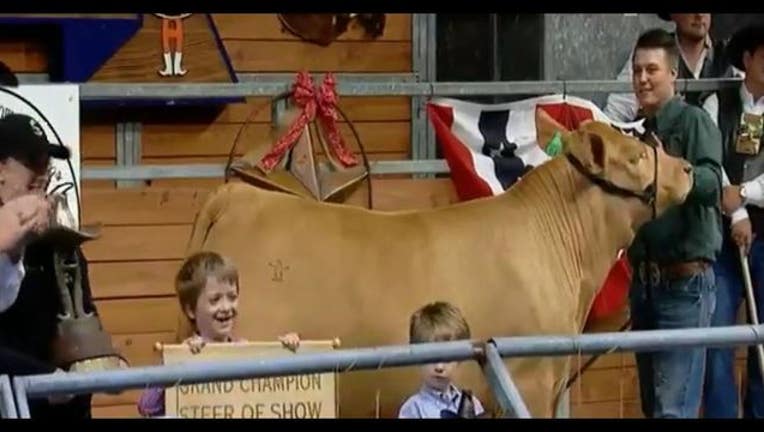 article
HOUSTON, TX - Students from all across Texas showed their prize-winning steers this Saturday, 12:00 PM at The Houston Livestock Show and Rodeo. Junior market auctions reward young Texas 4-H and FFA students with special scholarships for their hard work year round.
Volunteers on the four auction committees insure that all exhibitors who make the auction receives above-market prices for their junior market animals. Additionally, various commercial livestock sales are held during the Rodeo.   
The Grand Champion Junior Market Steer was exhibited by Allen FFA member Cameron Conkle,17, of Allen, Texas. The Charolais steer sold for $410,000 to buyers Emily and Robert Clay; Becky and Kelly Joy; Julie and Alan Kent; and Debby and Jeff Young.
The Reserve Grand Champion Steer was shown by Jett Hale from Miami, Texas.
On the 10th anniversary of their buying group, the Champagne Cowgirls purchased the Reserve Grand Champion Steer for a record-breaking $366,000 — a record that has not been broken since 2001. Ellie Francisco, one of the 20 women in the buyers group said they choose to support the Rodeo because they believe in the kids and the Houston Livestock Show and Rodeo organization.