Slain Colorado mother painted rosy picture of married life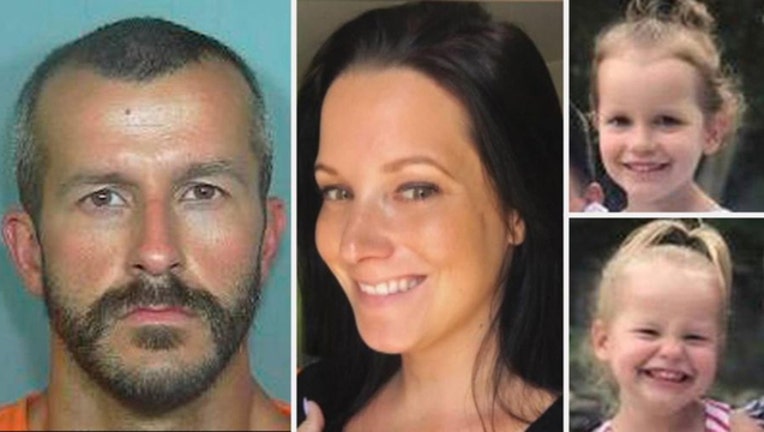 article
FREDERICK, Colo. - (AP) -- Shanann Watts' Facebook page painted a portrait of a happy married life -- of a woman dedicated to her husband and their two young children. She called her husband "my ROCK!" and said he was "the best dad us girls could ask for."
But that idyllic image was shattered Wednesday when her husband, 33-year-old Christopher Watts, was arrested on suspicion of killing his family in Colorado.
Police said the mother, who was pregnant, was found dead on property owned by Anadarko Petroleum, one of the state's largest oil and gas drillers, where Christopher Watts worked. Investigators found what they believe are the bodies of 4-year-old Bella and 3-year-old Celeste nearby on Thursday afternoon.
They have not released any information about a motive or how the three were killed.
"As horrible as this outcome is, our role now is to do everything we can to determine exactly what occurred," John Camper, director of the Colorado Bureau of Investigation, said at a news conference in Frederick, a small town on the grassy plains north of Denver, where fast-growing subdivisions intermingle with drilling rigs and oil wells.
The deaths also left family and friends searching for answers.
Shanann Watts, 34, was one of the first customers to visit Ashley Bell's tanning salon in nearby Dacona two years ago. The two women quickly became friends, and before long they were texting or calling each other almost daily. Their daughters also played together during salon visits.
Bell said she never detected that anything was amiss with the Watts family.
"I just don't understand it," said Bell, who described Christopher Watts as a loving father.
Shanann Watts was from North Carolina, and her parents' next-door neighbor, Joe Beach, said he saw her recently when she visited the neighborhood of modest homes in Aberdeen.
"We were talking about general things, about how her two girls were doing and how life was out in Colorado. She didn't give me an indication that there was anything wrong. She seemed pretty happy."
But a June 2015 bankruptcy filing captures a picture of a family caught between a promising future and financial strain.
Christopher Watts had gotten a job six months earlier as an operator for Anadarko, and paystubs indicate his annual salary was about $61,500. Shanann Watts was working in a call center at a children's hospital at the time, earning about $18 an hour -- more for evenings, weekends or extra shifts she sometimes worked.
The couple had a combined income of $90,000 in 2014. But they also had tens of thousands of dollars in credit card debt, along with some student loans and medical bills -- for a total of $70,000 in unsecured claims on top of a sizable mortgage.
They said in the filing that their nearly $3,000 mortgage and $600 in monthly car payments formed the bulk of their $4,900 in monthly expenses.
Christopher Watts, who is being held without bail, is expected to be formally charged by Monday with three counts of murder and three counts of tampering with evidence.
After his wife and daughters were reported missing and before he was arrested, he stood on his porch and lamented to reporters how much he missed them, saying he longed for the simple things like telling his girls to eat their dinner and gazing at them as they curled up to watch cartoons.
He did not respond to reporters' questions when he was escorted into the courtroom Thursday.
His attorney, James Merson with the Colorado State Public Defender's Office, left the hearing without commenting to reporters and did not respond to a voicemail left at his office Thursday by The Associated Press.
------
Drew reported from Raleigh, North Carolina. Associated Press writers Colleen Slevin and Thomas Peipert in Denver, Courtney Bonnell and Michelle A. Monroe in Phoenix and researcher Jennifer Farrar in New York contributed to this report.
© 2018 The Associated Press. All rights reserved. This material may not be published, broadcast, rewritten or redistributed.