Score free doughnuts on National Doughnut Day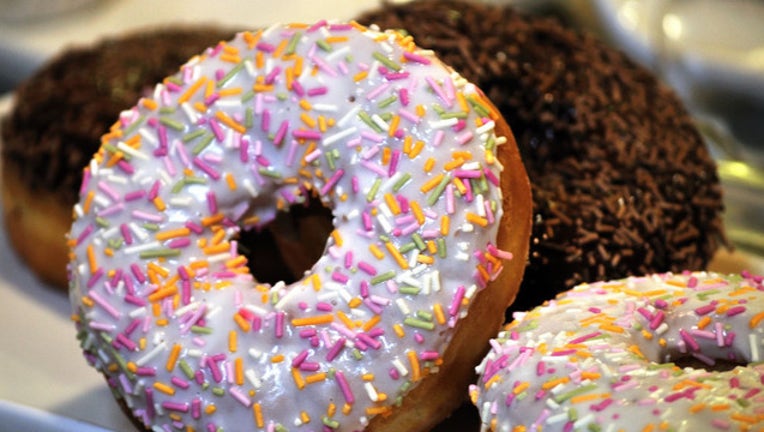 article
It's National Doughnut Day on Friday June 3, and doughnut shops and stores everywhere are giving away free tasty treats to celebrate!
National Doughnut Day originated during the Great Depression in 1938 as a fundraiser for the Salvation Army. It was also created to show appreciation to The Salvation Army "Lassies," who served doughnuts to soldiers in France during World War I.
"Doughnut Day" is usually the first Friday of June every year.
Here's where you can pick up your free doughnut:
-Dunkin Donuts is offering a free doughnut with any beverage purchase
-Krispy Kreme is offering a free doughnut (no purchase necessary) 
-Tim Hortons is offering a 6 pack of donuts for $2.99 with coupon 
-Entenmanns is offering 10 people a shot at free donuts for a year
-Shipley Donuts is offering one free glazed do-nut per person from 5 a.m. - 12 p.m.
-Datz Dough is offering a free class-style doughnut, one per person while supplies last
-Cumberland Farms is offering a free doughnut with a coffee or Chill Zone beverage purchase from 5-10 a.m.