President Biden signs major disaster declaration for Texas following winter weather
President Joe Biden has signed a major disaster declaration for Texas as the entire state deals with the aftermath of severe winter weather earlier this week.
The declaration, which includes all North Texas counties, but doesn't include all Texas counties, paves the way for people to get help rebuilding their homes that insurance won't cover.
Click here for more information on signing up for federal disaster assistance
The state is also working on getting support from the U.S. Department of Agriculture and Small Business Administration.
The Federal Emergency Management Agency (FEMA) will coordinate all disaster relief efforts and provide assistance to those impacted by the winter weather.
This comes after Biden spoke with Governor Greg Abbott Thursday night about FEMA relief.
The recovery from the winter storm will be extensive.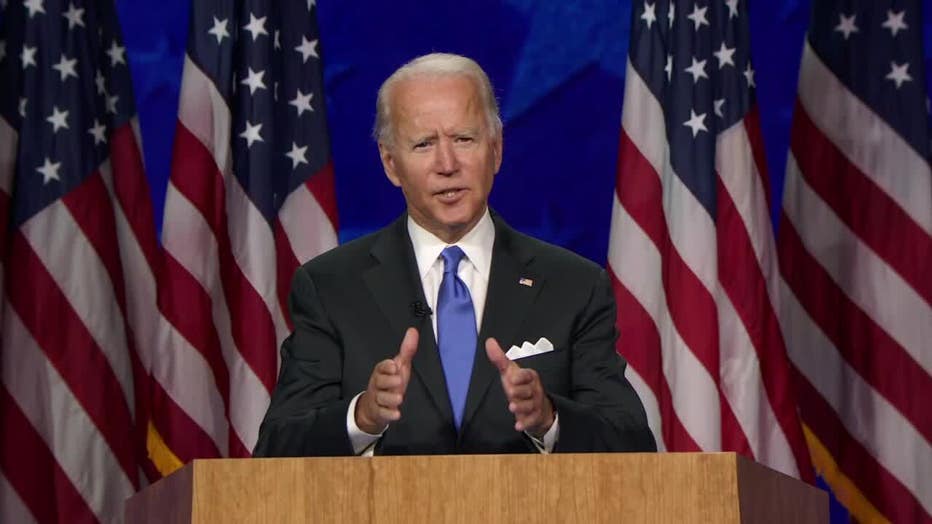 Joe Biden is expected to join Senate Democrats for an online lunch before heading to his hometown of Scranton Thursday.
State Farm says so far, from its customers alone, nearly 19,000 Texans have filed property damage claims. Most of them have been for damage from frozen or burst pipes.
President Biden spoke with Gov. Abbott by phone late Thursday. He says he plans to sign a major disaster declaration.
"We're going to sign that declaration when it's in front of me and God willing it will bring a lot of relief to a lot of Texans," Biden said.
"What this approval will do is it will give Texans the ability to apply for individual assistance from FEMA, which will then provide them funding to fix their homes that are not covered by formal insurance," Abbott said.
The governor says people need to seek relief from their insurance first.
"You must first look to your insurance company that covers your property" he said. "Along those lines, I urge everybody be sure you're on the phone today contacting your insurance provider."
FEMA is already on the ground helping with more immediate needs in part the water crisis.
The military is helping, too. A Boeing C-17 arrived in Galveston carrying 85,000 bottles of water.
The state says it has shipped 1.7 million bottles of water mostly by plane so as to avoid rough roads.
The number of people affected by water issues rose Friday to 14 million people, which is just under half the state. And there is no timetable on when the water disruption will end.
"Due to lake of power and frozen and broke pipes out of approximately 7,000 local public water systems, over 1,000 systems are currently impacted," Abbott said.
Many are now relying on distribution sites for clean water.
Biden also said he plans to visit the Lone Star State next week, but he doesn't want his visit to be a "burden."
A Federal Emergency Declaration had already been issued, and Gov. Abbott previously issued a disaster declaration for all 254 counties in the state.
The state is also gearing up for a potential influx of water systems that need testing before lifting their boil water advisories.
The EPA is standing up mobile labs. They'll even use labs in Arkansas to help process those tests as quickly as possible.                                     
RELATED: Federal Emergency Declaration issued for Texas due to severe winter weather