Police: Denison woman ran into church after violent sexual assault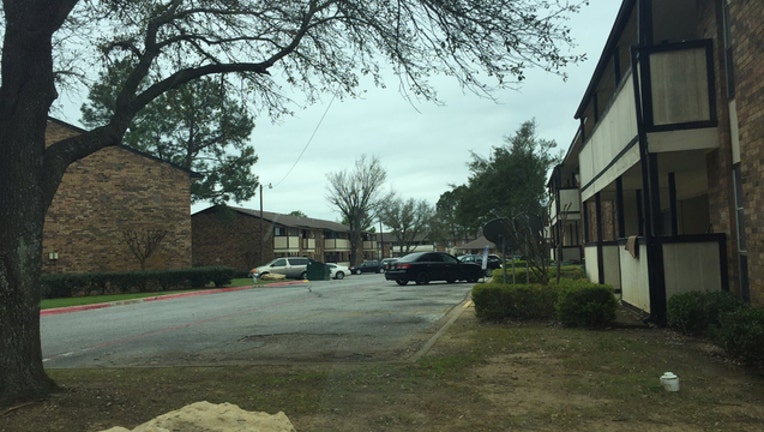 article
DENISON, Texas - March 22 Update: The Denison Police Department says the case is a hoax after the so-called victim confessed to them. Click here for the latest update.
Original Story:
Denison police in Grayson County are investigating the kidnapping and rape of an 18-year-old woman outside her apartment. She told police they let her go about four hours later when she was able to run to get help.
It happened Wednesday afternoon. Denison police believe the woman was abducted from the Creekmore Apartments in the 3800 block of Texoma Parkway between 3:30 and 4 p.m.
Her worried fiancé, Sam Hollingsworth, reported her missing a few hours later after he couldn't get ahold of her. He then asked her neighbor to check on her.
"He went outside, saw her back passenger door open with her keys on the ground and her shoe on the ground," Hollingsworth said.
Police say they had dogs and officers out searching until about 8 p.m. That's when they got a call from someone at the New Creation Church. There was a church service going on at the time and police said the woman ran inside for help.
Saul Marquez is the pastor of the New Creation Church. He says they usually keep that door locked. But on that night, it was open.
"She was in bad shape. She was bleeding. They had to bring some sheets to cover her up and try to calm her down," Marquez said. "As a church, we're here for a reason. It's a good thing she found some refuge here."
The woman's mother posted a public plea on Facebook.
"This is going to be a brutally honest post. Today my daughter was taken by force by 3 black men. 2 raped her and she is cut head to toe by a knife. They took her engagement ring, her class ring, her earrings, her baby T necklace, everything she had on. She was able to run and ran into a church, bleeding from head to toe with no pants on. Someone had to have saw something!!! This town is small, if anyone, anyone hears ANYTHING, please call the Denison Police Department," she wrote.
The woman was taken to the hospital. She told police she did not know her kidnappers and could only describe them as three black males in a black SUV.
Hollingsworth says he later learned his fiancé was coming home from school when three men she didn't know took her.
"They grabbed her from behind, covered her mouth so no one could hear her screams. And they were in the vehicle," he said.
Police say she wasn't able to give them many details about her attackers but said the men took her down a bumpy road, sexually assaulted her and then told her to run. 
"If they know anything about it, please contact us because we don't have a whole lot of information to work on right now," said Denison Police Lt. Mike Eppler.
Police combed both areas where the woman was taken and where she was found for prints and other clues but did not come up with much. Her family is hoping someone who knows something will come forward as she continues to recover.