PHOTO: 49 birds fly over Orlando memorial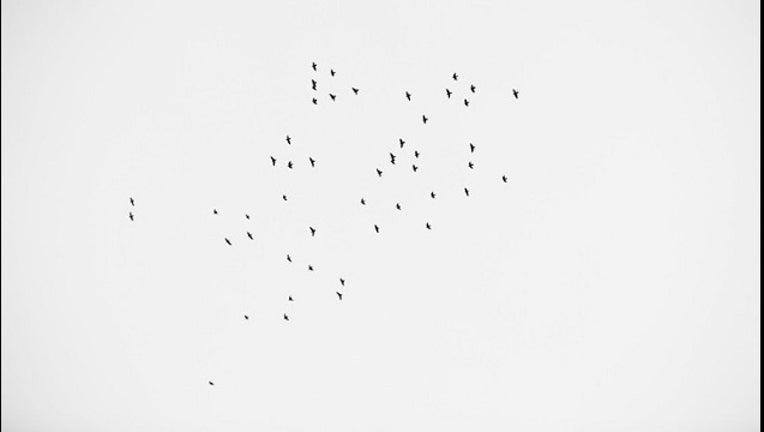 article
ORLANDO, Fla. (WTXF) - Many people are calling this a sign from above. Monday, a flock of 49 birds flew over an Orlando candlelight vigil dedicated to the 49 victims killed in the massacre at the gay nightclub Pulse.
According to the Daily Mail, as the names of each victim were read out, a photographer at the event noticed a flock of birds flying overhead.
She said she was at the Dr. Philips Performing Arts Center, mourning the loss of a loved one, when she noticed birds soaring above and decided to take a photo.   
The photographer said she didn't know the number of birds up overhead when she took the picture. Others counted and were stunned.
They couldn't have come from a separate vigil, about 60 miles away in Lakeland. There, 49 doves were released. Here, the birds in the picture appear to be black.
The photographer didn't give her name. She said she wanted remain anonymous to keep the focus on the victims.