Person killed in Arlington crash involving trash truck, 2 dump trucks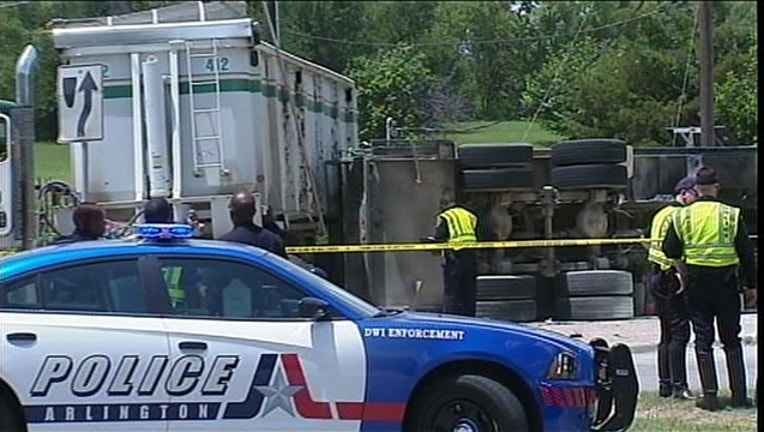 article
One person died in a crash involving a trash truck and two dump trucks Tuesday morning in Arlington.
The crash happened on Callaway Cemetery Road just off of North Collins Road around 11:10 a.m. in North Arlington, near Euless.
Sources at the scene told FOX4 that a trash truck was heading south on Collins and made a high-speed left turn onto Calloway Cemetery. It may have hit a curb that divides Collins, causing it to flip over and hit an 18-wheeler dump truck.
When the trash truck and first dump truck came to a rest, a smaller dump truck plowed into the cab of the trash truck, killing the trash truck's driver.
The first dump truck driver was taken to a hospital. The second dump truck driver was unharmed.
Police have not released the names of any of the drivers.
An air ambulance and a hazmat crew were sent to the scene.
All northbound lanes and one southbound lane of Collins have re-opened.