Orlando doctor shares powerful photo of his blood-stained shoes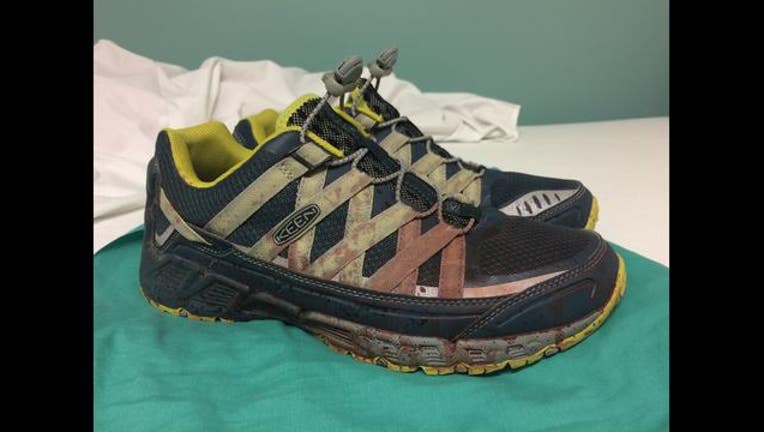 article
ORLANDO - Orlando Regional Medical Center Dr. Joshua Corsa is sharing a powerful image of his blood-stained tennis shoes on his facebook page the night of the Pulse nightclub shootings.
"On these shoes, soaked between its fibers, is the blood of 54 innocent human beings. This blood, which poured out of those patients and soaked through my scrubs and shoes, will stain me forever. In these Rorschach patterns of red I will forever see their faces and the faces of those that gave everything they had in those dark hours."
"For on June 12, after the worst of humanity reared its evil head, I saw the best of humanity of come fighting right back. I never want to forget that night."
Dr. Joshua Corsa, a senior resident in the department of surgery at Orlando Regional Medical Center, posted the photo, which gained over 312,000 shares before being removed.
It is unknown why or when the photo was removed from Facebook.