Officer pulls Kentucky woman over, changes headlight for her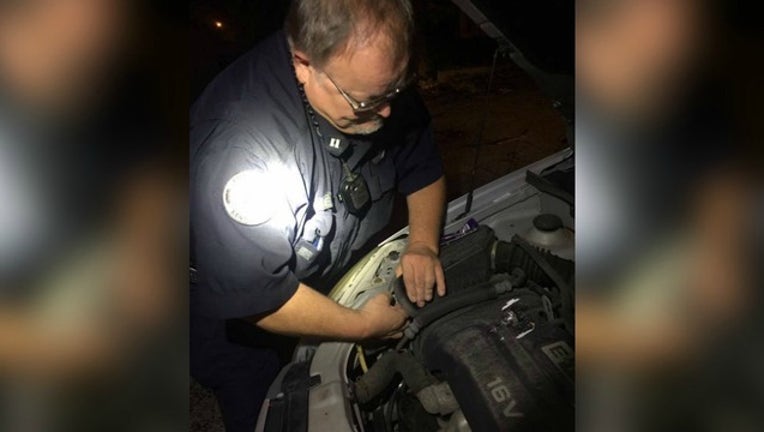 article
(FoxNews.com) - A Kentucky police officer is being praised after a photo of his good deed on the side of a highway went viral on Facebook.
Officer Adrian McKinney pulled over motorist Lee Riley Freeman for having a headlight out; punishable by a fine.
Freeman told the lawman the replacement bulb was in the car, but that they couldn't find anyone to help replace the light.
Instead of writing Freeman a ticket, McKinney asked them to pop their hood, and proceeded to battle with the stuck headlight casing for nearly 20 minutes before successfully replacing the bulb.
Read the full story on FoxNews.com.