Obama backs more than 200 Democrats ahead of midterms including Texas candidates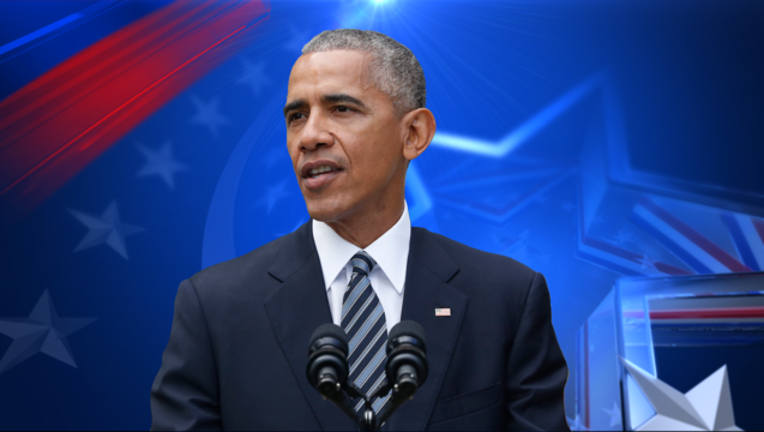 article
WASHINGTON (AP) - Former President Barack Obama is expanding his influence ahead of November's midterm elections. On Monday, he released a second slate of endorsements for Democrats running for offices ranging from local to national, bringing the total to more than 300.
Among the most prominent candidates to win Obama's support are Alexandria Ocasio-Cortez, the Democratic congressional candidate who won an upset primary victory this summer in New York; Andrew Gillum, the Tallahassee mayor who is running for governor in Florida; and Kyrsten Sinema, the Democratic nominee for Senate in Arizona.
While the candidates that Obama endorsed stretch up and down the ballot -- from gubernatorial hopefuls to aspiring state lawmakers -- he notably declined to wade into several races that have captivated national attention. Obama did not endorse Rep. Beto O'Rourke, the Democrat challenging Sen. Ted Cruz in Texas, or Phil Bredesen, a former Democratic governor of Tennessee who is now running for Senate against Republican Rep. Marcia Blackburn.
Obama's endorsement might not be helpful to Democrats competing in southern states, where the former president isn't popular. Bredesen said last month he wouldn't welcome Obama or other party leaders campaigning for him in Tennessee.
Obama favored Democrats in close races across the country, veterans of his administration and past campaigns, and he also prioritized diversity. In a statement, Obama described the candidates as "Americans who aren't just running against something, but for something."
"The Democratic Party has always made the biggest difference in the lives of the American people when we lead with conviction, principle and bold, new ideas. Our incredible array of candidates up and down the ticket, all across the country, make up a movement of citizens who are younger, more diverse, more female than ever before," Obama said.
Texas candidate receiving a nod:  Veronica Escobar, who is running to replace U.S. Rep. Beto O'Rourke, D-El Paso, Houston state Sen. Sylvia Garcia, who is vying for the seat being vacated by retiring U.S. Rep. Gene Green, D-Houston, Colin Allred  running against U.S. Rep. Pete Sessions, R-Dallas, and Adrienne Bell against U.S. Rep. Randy Weber, R-Friendswood. On a state races he supports; Ana-Maria Ramos, who is running to unseat state Rep. Linda Koop, R-Dallas, Terry Meza, who is in a rematch with state Rep. Rodney Anderson, R-Grand Prairie, Rhetta Bowers, who is running against Republican Jonathan Boos for the seat being vacated by outgoing state Rep. Cindy Burkett, R-Sunnyvale, and Julie Johnson, who is challenging state Rep. Matt Rinaldi, R-Irving
The former president's engagement in the political fray since leaving office has been limited and carefully crafted. He returned to the political stage last month with a speech in Illinois, in which he made a sharp break from the deference that past presidents typically show their successors, offering a scathing rebuke of President Donald Trump's tenure.
Since then, as he has campaigned on behalf of Democrats in states like California, Ohio and Pennsylvania, he has largely shied away from as explicit indictments of the Trump presidency, instead imploring voters -- particularly young Americans -- to vote.
Hillary Clinton, the former Democratic presidential nominee, also tweeted words of encouragement for a slew of Democrats backed by Run For Something, a group launched in the aftermath of the 2016 elections to encourage young Democrats to enter politics.
"Pitch into their campaigns if you can, reach out to friends in their districts to encourage their support, or start with a like or a follow," Clinton tweeted. "November 6th is only 36 days away, so there's no time to waste."