North Korea detains US citizen, the 3rd American being held there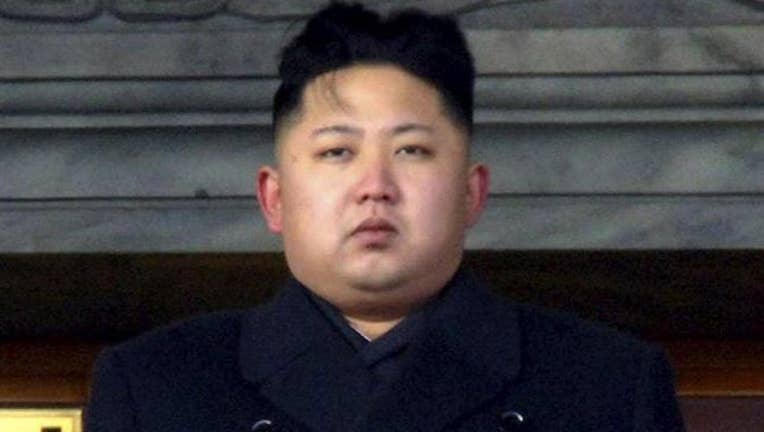 article
PYONGYANG, North Korea (AP) - North Korea has detained a U.S. citizen, officials said Sunday, bringing to three the number of Americans now being held there.
Tony Kim, who also goes by his Korean name Kim Sang-duk, was detained on Saturday, according to Park Chan-mo, the chancellor of the Pyongyang University of Science and Technology.
Park said Kim, who is 58, taught accounting at the university for about a month. He said Kim was detained by officials as he was trying to leave the country from Pyongyang's international airport. A university spokesman said he was trying to leave with his wife on a flight to China.
The Swedish Embassy in Pyongyang said it was aware of a Korean-American citizen being detained recently, but could not comment further. The embassy looks after consular affairs for the United States in North Korea because the two countries do not have diplomatic relations.
The State Department said it was aware of the report about a U.S. citizen being detained, but declined further comment "due to privacy considerations."
Park said Kim had taught at the Yanbian University of Science and Technology in China before coming to Pyongyang. He said he was informed that the detention had "nothing to do" with Kim's work at the university but did not know further details.
As of Sunday night, North Korea's official media had not reported on the detention.
The Pyongyang University of Science and Technology is the only privately funded university in North Korea. It held its first classes in 2010. It is unique in the North for its large number of foreign staff.
Colin McCulloch, the director of external affairs, said the university was not under investigation and was continuing its normal operations. He said he could not immediately confirm Kim's hometown.
Though no details on why Kim was detained have been released, the detention comes at a time of unusually heightened tensions between the U.S. and North Korea. Both countries have recently been trading threats of war and having another American in jail will likely up the ante even further.
Last year, Otto Warmbier, then a 21-year-old University of Virginia student from suburban Cincinnati, was sentenced to 15 years of hard labor in prison after he confessed to trying to steal a propaganda banner.
Kim Dong Chul, who was born in South Korea but is also believed to have U.S. citizenship, is serving a sentence of 10 years for espionage.
Another foreigner, a Canadian pastor, is also being detained in North Korea. Hyeon Soo Lim, a South Korean-born Canadian citizen in his 60s, was convicted and sentenced to life in prison in 2015 on charges of trying to use religion to destroy the North Korean system and helping U.S. and South Korean authorities lure and abduct North Korean citizens.