North Carolina UPS driver's failed delivery note becomes viral hit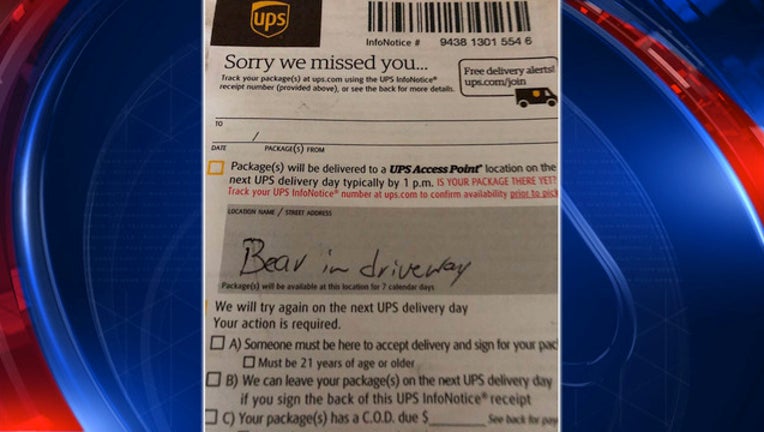 article
(FOX NEWS) - A North Carolina woman was expecting to find a package on her doorstep last week — but instead, she found an unusual note from a UPS driver in her mailbox.
The driver left Marcy Lanier a failed delivery notice, explaining that a "bear in driveway" prevented him or her from leaving the package. Lanier couldn't help but laugh while reading the message.
In fact, the Asheville resident found the situation so hilarious, she decided to share it with friends on Facebook. "Like I say. Only in Asheville!" Lanier wrote, posting a photo of the slip.
The photo went viral, garnering more than 3,500 shares since it was posted early Friday. Dozens of locals commented on the picture, sharing jokes and a word of advice for delivery drivers in the area.
For more on this story, visit FoxNews.com.