Mourning Diesel: French police dog killed in Paris raid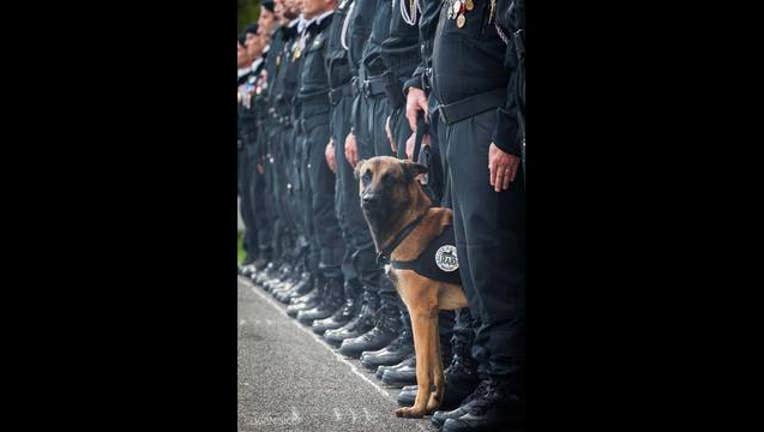 PARIS (FOX 26) - A photo of a police dog is being shared across the globe.
People are mourning Diesel, a French police dog that was killed Wednesday morning.
French police confirmed that Diesel died in the early hours of the morning, during a raid carried out in the Saint-Denis suburb of Paris.
Diesel was part of the Recherche Assistance Intervention Dissuasion (RAID), a counter-terrorism unit of the French police.
See the original Facebook post by the Police Nationale below.