Mother of 3 takes on friend's 6 children after death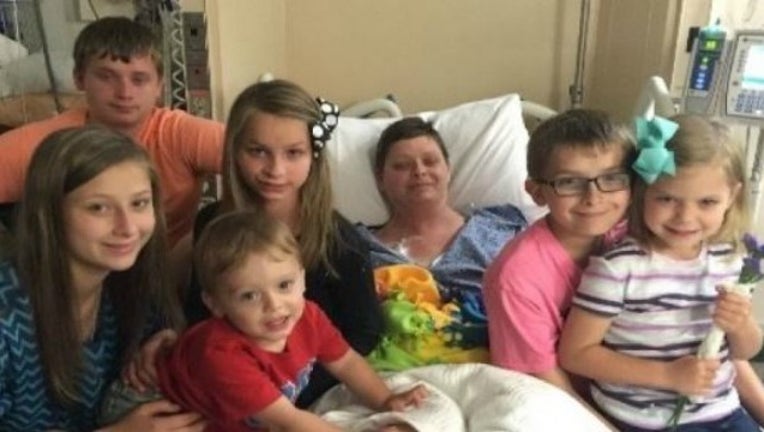 article
When Beth Laitkep's breast cancer spread to her brain and spine, doctors knew she didn't have much time. But what should be done with her six children? "She said to me, 'If a miracle doesn't happen and I don't make it, can you take my children as your own,'" her friend Stephanie Culley tells People.
"And I immediately said yes." That's how Ace, 2, Lily, 5, Dallas, 10, Jaxson, 11, Selena, 14, and Will, 15, ended up living with Culley, her husband Donnie, and their three kids when Laitkep died in May at age 39.
Luckily, Donnie is a construction worker who happened to have built their Alton, Virginia, home with enough bedrooms to fit everybody. "There was some higher power working here, everything just sort of fell into place—like us having a big enough house for nine kids," Stephanie says.
"It had to be someone up above looking out for us." Laitkep was pregnant with Ace in 2014 when she got diagnosed with cancer, had an emergency C-section, and began chemotherapy.
Her children's father left the family as she grew sicker, which, ironically, made room for Stephanie and Donnie to step in and obtain temporary custody. Now the parents have a June 19 court date set to secure permanent custody; adoption could follow.