Mom takes son's place at graduation after he dies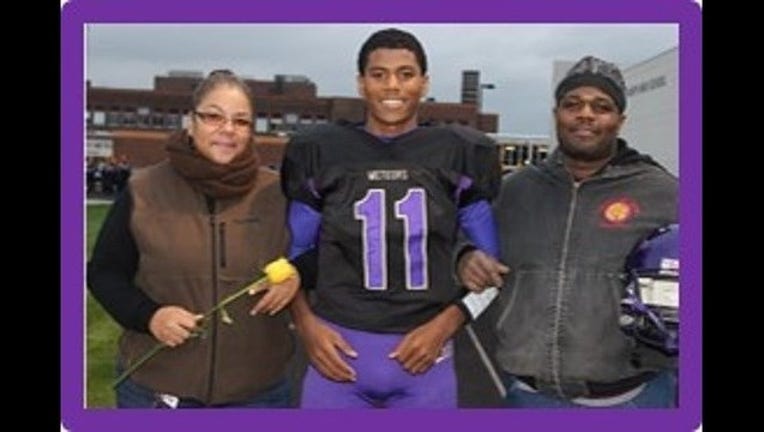 CALUMET CITY, Ill. (AP) - The mother of a suburban Chicago teenager killed in a drunken-driving crash less than a week before his graduation took his place at the ceremony, wearing his cap and gown.
Aaron Dunigan died early Sunday in a Calumet City crash just hours after attending prom. The Chicago Tribune reports that on Wednesday his mother, Katherine Jackson, walked across the stage at Thornton Fractional North High School to accept his diploma.
The 18-year-old was one of two people killed in the crash. He was quarterback of the high school's football team and hoped to play football at Southern Illinois University.
At the ceremony, Jackson told reporters, "I'm going to be his legs and he's going to be my wings and we're going to go up there and get our diploma."
Copyright 2015 The Associated Press. All rights reserved. This material may not be published, broadcast, rewritten or redistributed.