Missing child found! Amber Alert cancelled, police still searching for suspects
HOUSTON - Around 7:30 a.m., Houston police say a car was stolen from outside a Check Cashers store near Southwest Freeway and Bellfort Avenue. A young boy had been asleep in the running vehicle's backseat, while his mother went inside Check Cashers.
Minutes later, she returned to the parking lot and her vehicle was gone, along with her son.
Houston Police released this surveillance footage of the theft of the car that triggered the Amber Alert. Police are still looking for the suspects seen in this video, if you recognize them please call Houston police at 713-308-3600.
"I had been in and out for less than 4 minutes," said Ritah Namusuubo, the boy's mother. "When I came out, the car was gone."
Houston police searched the area for roughly 5 hours. Around 12:30 p.m., Carlos Marques found the stolen car abandoned roughly a mile down Southwest freeway from where it was taken. According to Marques, missing 5-year-old Richard Banahene was standing next to the vehicle.
"I saw the Amber Alert was sent out," said Marques. "I wasn't expecting to be the one that found him. He was just walking around the car. I told him to get inside. I'm going to get you some help."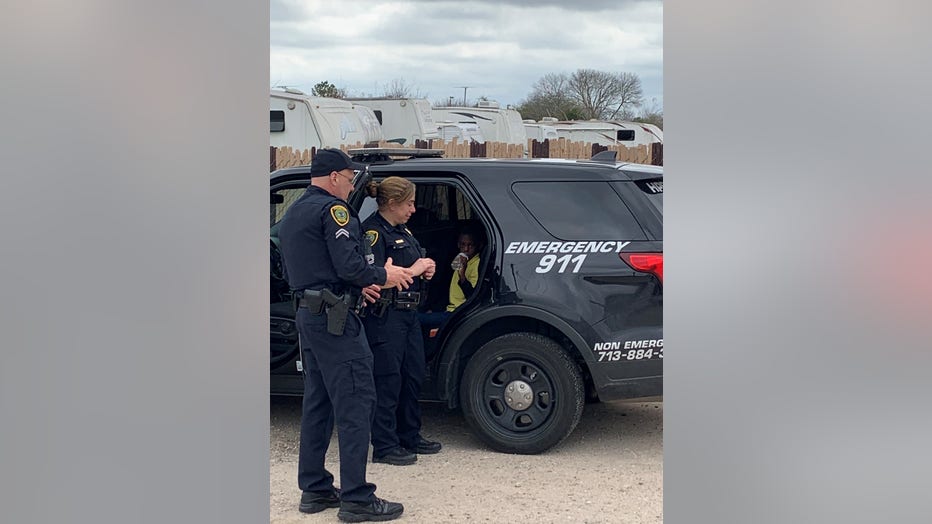 We asked police why the search took 5 hours, despite the boy and vehicle being located a mile from the original crime scene.
"It's a methodical search," an HPD detective responded. "Just like searching for a needle in a haystack."
Police reunited Ritah with her 5-year-old son around 1 p.m. on Sunday. According to the boy's mother, Richard is okay.
"I'm happy," said Namussuubo. "Thank God. God answered my prayers."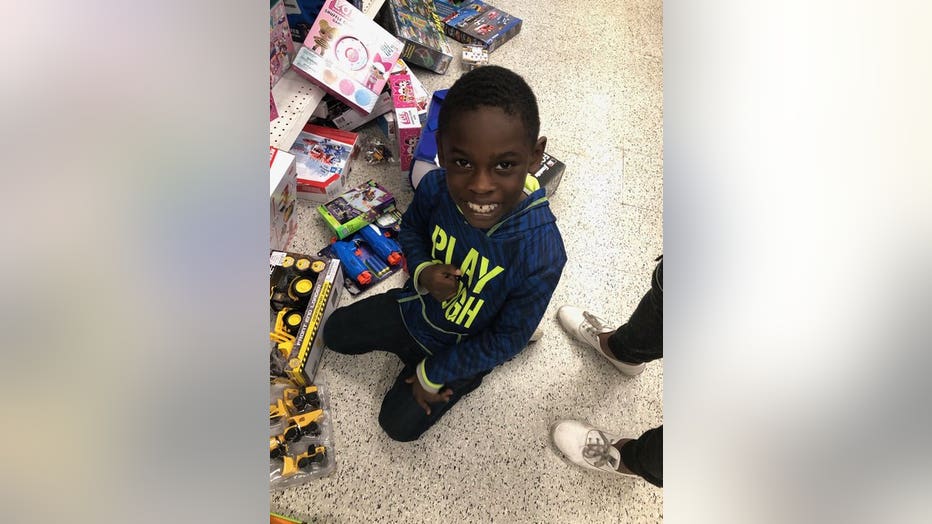 5-year-old Richard Banahene (Houston Police Department)