Milwaukee armored truck robbery, shootout; suspect shot, killed by guard
MILWAUKEE - A 42-year-old armed robbery suspect from Kenosha shot a 36-year-old armored car guard from Kewaskum during an attempted robbery of the armored car. Officials say a different guard, a 25-year-old Watertown man, then fired at the robbery suspect striking him. This all unfolded at the North Shore Bank near 58th and Forest Home in Milwaukee on Friday evening, May 5. 
Milwaukee police say the robbery suspect died at the scene from his injuries. He has been identified by the Milwaukee County Medical Examiner's Office as Pablo Bermudez.
The 36-year-old guard from Kewaskum was taken to a hospital – but is expected to survive. The other guard was not injured.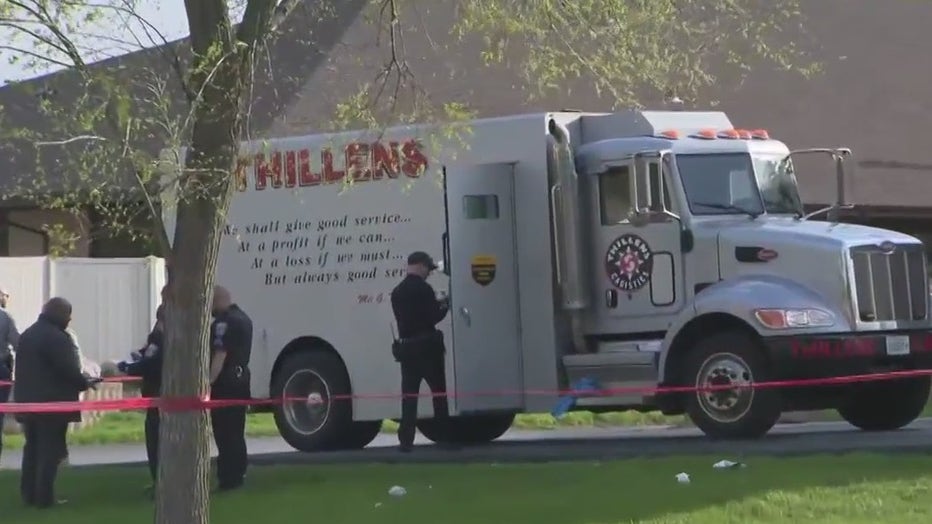 Police presence at North Shore Bank near 58th and Forest Home, Milwaukee
Police say two handguns and one shotgun were recovered. 
"I couldn't turn right and saw a lot of police lights, so went around, and now I see armored cars," said Tex Williamson. 
SIGN UP TODAY: Get daily headlines, breaking news emails from FOX6 News
Williamson said he's worked at multiple banks but has never seen anything like this.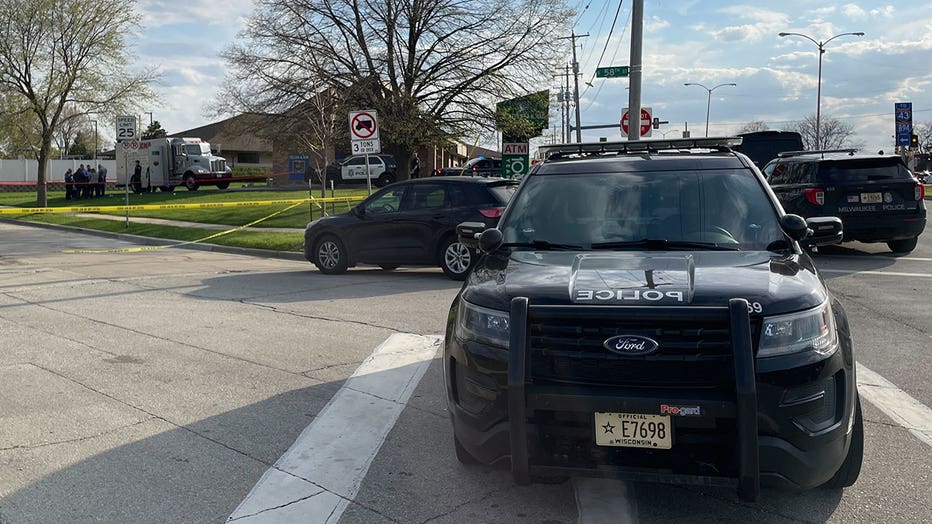 Police presence near 58th and Forest Home, Milwaukee
"We've had attempted robberies, we've actually had a robbery at one bank, but nothing that involved this many police," Williamson said. 
Williamson was coming from Illinois to visit Lucky Bob's Raceway – where the owner said he did not hear anything, but watched as things across the street went off track.
"I knew something bad happened when it was all taped off," said Bob Thelen, Lucky Bob's Raceway owner. "Kinda scary I guess, right across the street."
FREE DOWNLOAD: Get breaking news alerts in the FOX6 News app for iOS or Android
This case will be reviewed by the Milwaukee County District Attorney's Office for charges.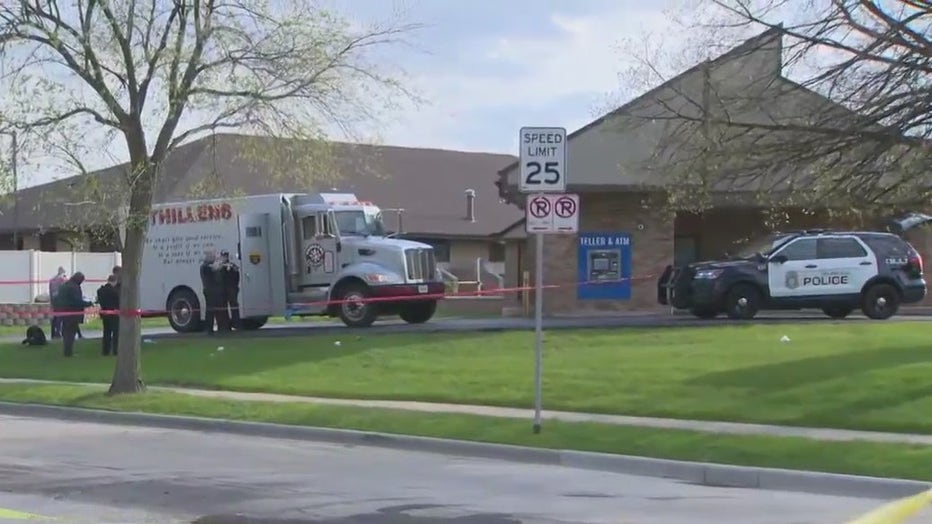 Police presence at North Shore Bank near 58th and Forest Home, Milwaukee
Susan T. Doyle, Senior Vice President of Retail Banking for North Shore Bank, released the following statement:
"The safety and wellbeing of our employees, customers, and our business partners is our top priority. We are cooperating fully with the authorities as they investigate this matter." 
FOX6 News called Thillens, the armored vehicle company. Officials said they had no comment.
January armored truck robbery
Back in January, Milwaukee police investigated the robbery of an armored truck at the North Shore Bank near 79th and Capitol. The robbers got away with more than $100,000 in that heist. 
Police said people with weapons robbed employees of the armored truck at the North Shore Bank.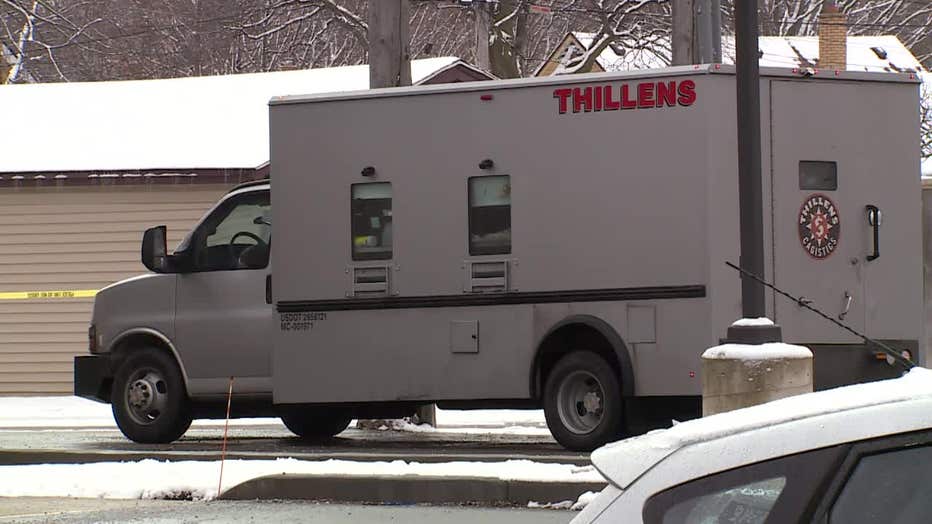 Armored truck robbery near 79th and Capitol, Milwaukee