Migrants traveling to US sue Trump, government; claim violation of constitutional rights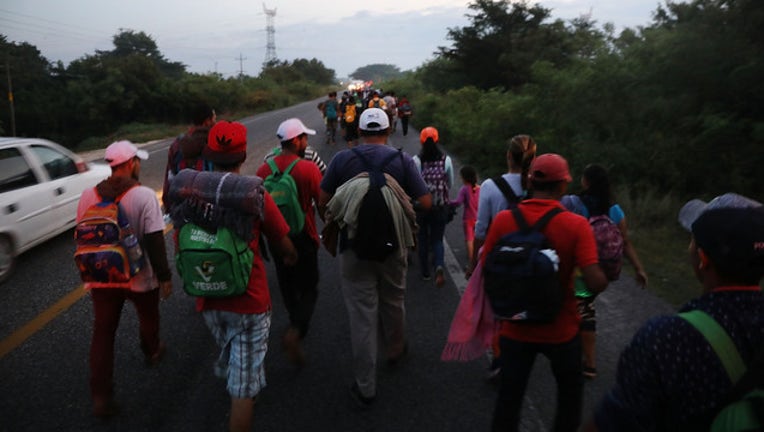 article
(FOX NEWS) - A dozen migrants traveling by foot from Honduras to the U.S. to seek asylum filed a class-action lawsuit Thursday against President Trump, the Department of Homeland Security and others, claiming a violation of their due process under the Fifth Amendment.
The Fifth Amendment states that, "no person… shall be compelled in any criminal case to be a witness against himself, nor be deprived of life, liberty, or property, without due process of law."
A recent PBS report cited former Supreme Court Justice Antonin Scalia, who ruled in 1993 case that "it is well established that the Fifth Amendment entitles aliens to due process of law in a deportation proceeding."
Twelve Honduran nationals, including six children, are listed as plaintiffs in the lawsuit. The suit, which was filed Thursday in the U.S. District Court in Washington, D.C., said it is widely known that Guatemala, Honduras and El Salvador are "undergoing a well-documented human rights crisis."
Read more at FOXNews.com.