Man found dead in apartment; officer-involved shooting in complex parking lot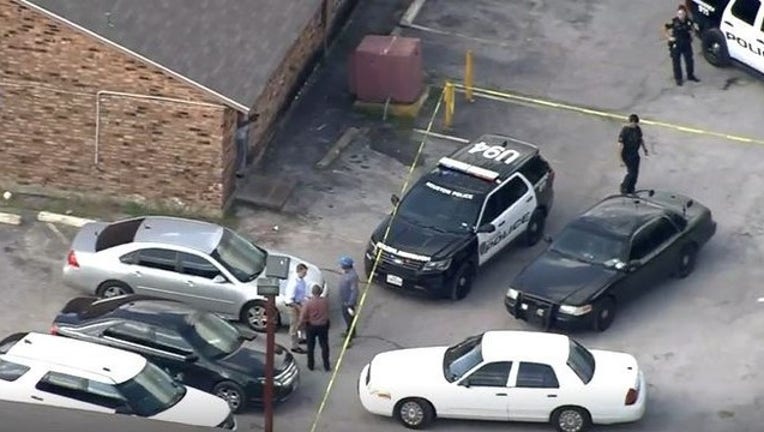 HOUSTON (FOX 26) - Houston police are investigating an officer involved shooting in southeast Houston.
It happened at an apartment complex on 5900 Selinsky Road around 12:41 p.m. Tuesday.
Police received a call of a shooting in progress and within a minute, two officers with the Crime Suppression Team arrived in the parking lot in an unmarked car. That's when they came under fire.
Luckily, no officers were injured.
Police later went into an apartment unit, where they found an African-American male deceased from a gunshot wound. It's not clear at this time if it was a homicide.
Chief Art Acevedo is calling the death "suspicious."
Police have detained at least one person.
Homicide investigators, the Crime Scene Unit and forensics are at the scene.
This story is developing and will be updated accordingly.