Man arrested in La Marque parking lot shooting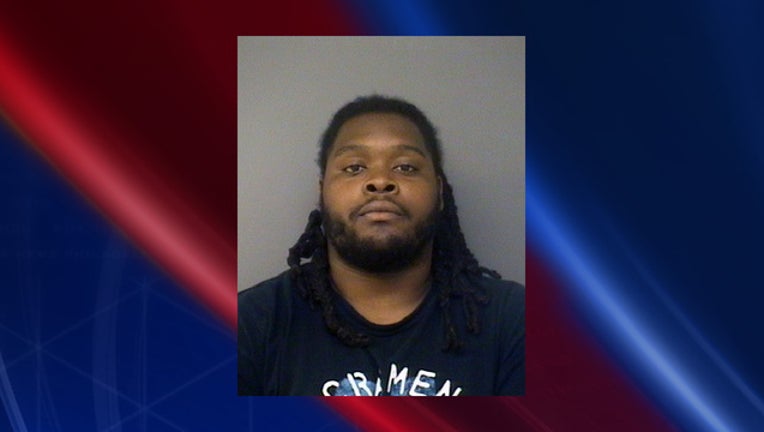 article
LA MARQUE, Texas (FOX 26) - Police have arrested a man in the March 15 parking lot shooting of Robbie Lewis. The shooting was reported outside the Circle T Quick Stop store on FM 1765 near Lake Road in La Marque.
Surveillance video showed Lewis drive up to the parking lot when another vehicle parked next to his and someone fired gunshots toward him. Lewis drove away from the parking lot across Lake Road and onto the Lake Road Elementary School campus where his vehicle came to a stop in the parking lot. Video showed Lewis running from his vehicle back to Circle T Quick Stop and collapsing inside the store.
Lewis was taken to Mainland Medical Center then transferred to Clear Lake Regional Medical Center where he died. The Galveston County Medical Examiner determined during an autopsy that Lewis was shot multiple times in the torso area.
Investigators identified Charles Henderson, 24, as a possible primary suspect in the shooting but was not able to formally charge Henderson at first. They tried several times to contact Henderson.
A La Marque Police Department officer conducted a traffic stop on Thursday and arrested Henderson for traffic violations. The officer brought Henderson to the police station where investigators interviewed him.
After Henderson confessed to his involvement in Lewis' shooting death, he was charged with murder and prohibited item in a correctional facility, based on his initial arrest. When Henderson was brought to the jail, a thorough body search revealed he was carrying a handgun. A combined bond of $500,000 for both charges was set for Henderson.

The arrest of Henderson was a joint effort between the La Marque and Texas City police departments. Henderson has also been named as a person of interest in a Texas City homicide.