Just Dunkin': Dunkin' Donuts to change its name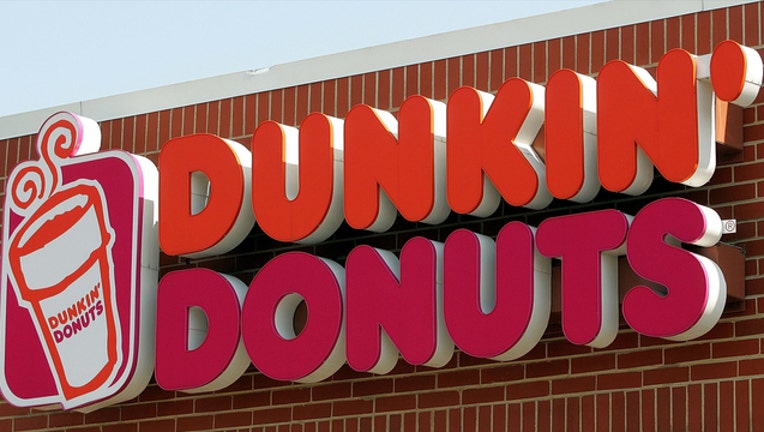 article
Dunkin' is dropping the donuts - from its name, anyway.
Doughnuts are still on the menu, but Dunkin' Donuts is renaming itself Dunkin' to reflect its increasing emphasis on coffee and other drinks, which make up 60 percent of its sales.
The 68-year-old chain has toyed with the idea for a while. In 2006, it released a new motto - "America runs on Dunkin' - that didn't mention doughnuts. Last fall, it tested the "Dunkin'" logo on a new store in Pasadena, California; it has put the name on a few other stores since then.
"Our new branding is a clear signal that there's something new at Dunkin'. It speaks to the breadth of our offerings," said David Hoffman, the CEO Dunkin' Brands, the chain's parent company, in a conference call with media.
The name change will officially take place in January, when it will start appearing on napkins, boxes and signs at new and remodeled U.S. stores. The change will gradually be adopted as franchisees update their stores. It will be phased in overseas over the next year, the company said. Dunkin' Donuts has 12,500 restaurants worldwide.
The new logo will still have Dunkin' Donuts' familiar rounded font and orange-and-pink color scheme, which the company has used since 1973. The Canton, Massachusetts-based company isn't saying how much the change will cost.
Dunkin' Donuts has always sold coffee, but hot breakfast sandwiches and specialty drinks like the fruity Coolatta and Cold Brew iced coffee have become increasingly important to the chain. In the second quarter of this year, the company noted that overall U.S. store traffic was down, but revenue was up thanks to sales of higher-margin iced coffee drinks and breakfast sandwiches.
Dunkin' says the name change is one of several things it's doing to stay relevant to younger customers. It's also simplifying its menu and adding dedicated mobile ordering lanes.
But changing the name of iconic brands can be a big mistake, says Laura Ries, an Atlanta-based marketing consultant.
Ries says "Dunkin'" eventually won't mean anything to younger customers who haven't grown up with the full name. Specific words are easier for people to remember and conjure emotional connections, she said. Having "Donuts" in the name is also easier for people in overseas markets who may not know what "Dunkin'" means.
Messing with iconic brands can also have consequences. In 2016, 15 years after replacing Kentucky Fried Chicken with KFC, the company had to issue a press release to combat an online rumor that it was forced to change its name because it doesn't serve real chicken.
And IHOP faced some backlash earlier this summer when it announced it was changing its name to IHOb to remind customers that it serves burgers as well as pancakes. That one was a publicity stunt, but it annoyed some customers.
Dunkin' Donuts' Chief Marketing Officer Tony Weisman said the company has done a lot of testing and doesn't expect any customer backlash from the decision.
"The reaction has been overwhelmingly positive," Weisman said. "It's just going to feel very familiar to people."
But Reis said even if doughnuts have fallen out of favor among a more health-conscious customer base, people already know Dunkin' Donuts as a place where they can just get coffee and enjoy the doughnuts' smell.
"There's nothing wrong with still having 'Donuts' in your name," she said. "Long term it was helping them, giving them a brand identity that was the opposite of Starbucks."