Junk food lovers, Cinnamon Bun Oreos are coming!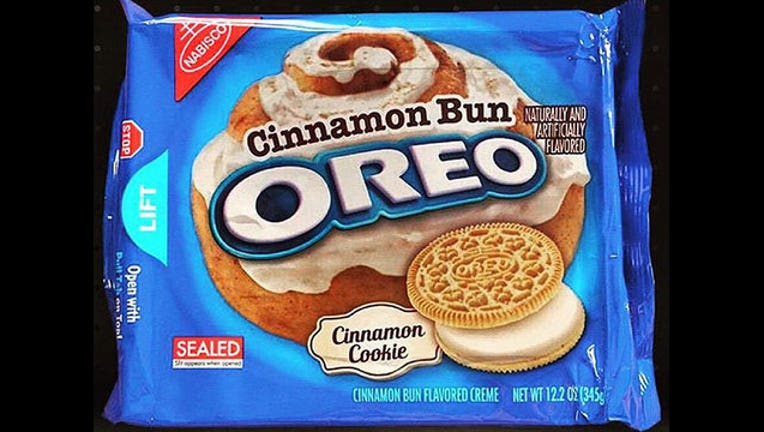 article
Lovers of the dunkable cookie, and sweet, sweet cinnamon goodness rejoice! Nabisco is rumored to be preparing to release Cinnamon Bun Oreos--and America will be that much sweeter.
The new cookies have not been released in supermarkets yet, but snack food followers have been sharing the new packaging early across the Internet.
According to the packaging, the cookies consist of a cinnamon cookie with cinnamon bun flavored creme filling. There are also no notions of 'limited time' on the packaging, so these delights good be hanging around store shelves.
Oreo did announce a new fall flavor cookie on social media with the beloved 'Pumpkin Spice Flavored Oreo' on September 17. These are available now in stores.
There's no confirmation from Nabisco on the new cinnamon bun cookie rumors, but our sweet tooth is waiting!