Jewish girl, 13, stabbed to death in West Bank bedroom was U.S. citizen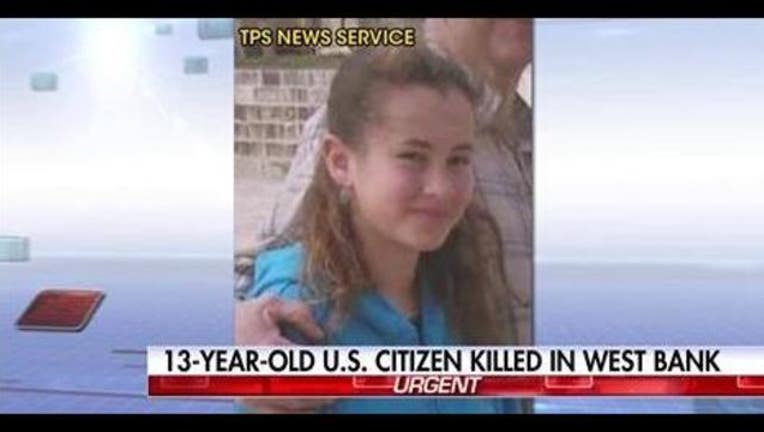 article
(FOX NEWS) - A 13-year-old Jewish girl who was stabbed to death in her bed by a Palestinian attacker on Thursday was an American citizen, the State Department said. Hallel Yaffa Ariel was asleep in her home in a West Bank settlement when a 17-year-old assailant broke in to the house and killed her before he was shot by security guards.
"The horrifying murder of a young girl in her bed underscores the bloodlust and inhumanity of the incitement-driven terrorists that we are facing," Israeli Prime Minister Benjamin Netanyahu said after an emergency meeting with his defense minister. "The entire nation deeply identifies with the family's pain and declares to the murderers: you will not break us."
In Washington, the U.S. State Department condemned "in the strongest terms the outrageous terrorist attack."
"This brutal act of terrorism is simply unconscionable," spokesperson John Kirby said in the statement. "We extend our deepest condolences to her family. We also understand another individual who was responding to the attack was wounded by the attacker. We extend our hopes for a quick and full recovery."
Kirby confirmed Ariel's U.S. citizenship Thursday afternoon. Israel has a large community of dual American citizens, numbering in the tens of thousands.