HPD officials announce money laundering arrests in illegal gambling sting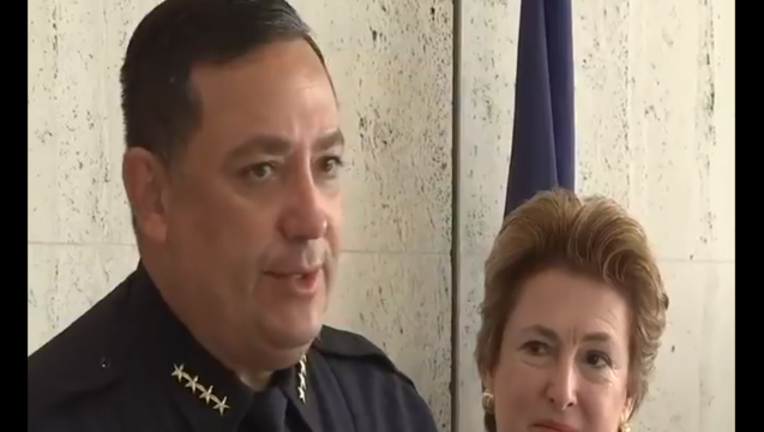 article
HOUSTON, TX - Five people, including a Houston Police officer, were arrested Thursday on gambling and money laundering charges, Harris County District Attorney Kim Ogg announced Friday.
The arrests come as part of an ongoing joint operation in the Chinatown area by the District Attorney's Office and Houston Police, that has so far resulted in 41 arrests, including three police officers and the seizure of more than $2.4 million in cash.
"Organized crime thrives on money," Ogg said. "We took millions from them."
Officer Thomas Lam was charged Thursday with providing protection for the operator of Café Thanh Quynh, an illegal gambling establishment located at 10804 Bellaire Blvd.
The café has hidden rooms where gamblers bet cash by playing gambling machines. Members of Kai Bang, a violent local gang, frequent the café.
"The officer decided who could get through the door to gamble. He is a prolific gambler and he gambled away his career," Ogg said.
Such game rooms are considered crime drivers in the area, as they have lots of cash and are targets for robbery and violence.
The evidence shows the officer was a regular player at the café, and had been seen there in uniform while on and off duty, Ogg said.
Among the civilians arrested Thursday was the alleged owner of the facility, a manager and other game-room workers who would make cash payouts to clients.
Those charged Thursday include: Houston Police Officer Thomas Lam, Vu The Vo, James Wang, Thy Nguyen, and Andy Vo.