Houston man arrested in Fayette County with illegal credit card skimmers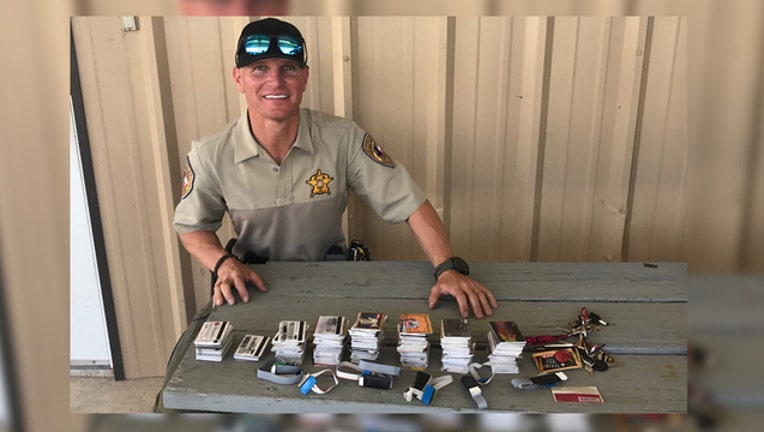 article
FAYETTE COUNTY, Texas (FOX 7 Austin) - A traffic stop in Fayette County ended in an arrest and the collection of hundreds of gift cards encoded with fraudulent information and several credit card skimmers.
Yandy Rodriguez, 29, of Houston was arrested and charged with not having a driver's license; unlawful interception, use, or disclosure of wire, oral, or electronic communications; fraudulent use or possession of identifying information; and unlawful use of a criminal instrument.
On April 10, Fayette County Interdiction Investigator David Smith conducted a traffic stop on I-10 eastbound on a vehicle for a traffic violation. During the investigation, Smith reported seeing several indicators that led him to believe Rodriguez was being untruthful. Smith obtained consent from Rodriguez to search his vehicle.
Inside the vehicle were approximately 615 gift cards encoded with fraudulent information, several electronic devices, 5 credit card skimmers, gas pump keys, and gas pump keys. According to the Fayette County Sheriff's Office, credit card skimmers are commonly used to steal electronic credit card information from the general public.
The Texas Department of Public Safety Criminal Investigations Division assisted with the case.