Holi 2023: Where to celebrate the Hindu Festival of Colors in Houston
HOUSTON - If you see Houston residents laughing and throwing colors at one another, don't be alarmed; it's just Holi. 
MORE STORIES ABOUT RELIGION & FAITH
Also known as the Festival of Colors, the Hindu celebration showcases the triumph of good over evil and the love of the god Radha Krishna.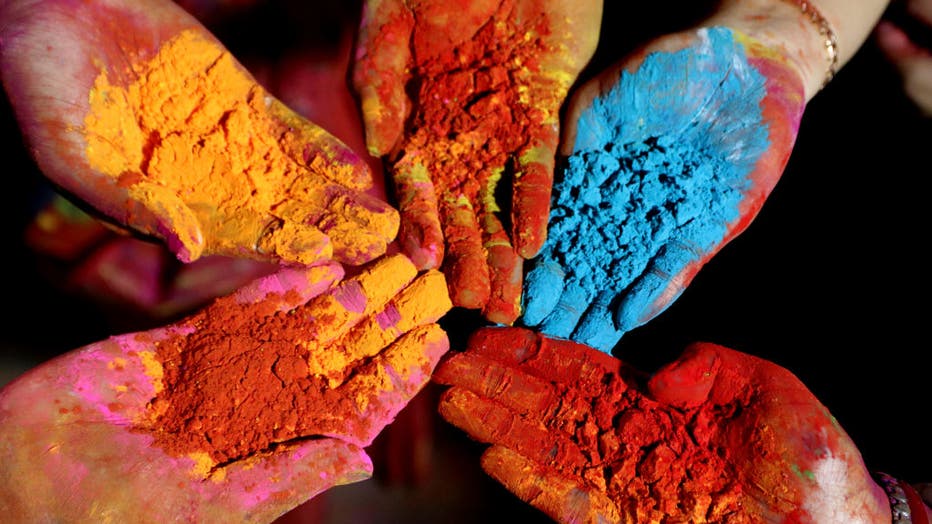 People are celebrating the Holi festival in Howrah near Kolkata, India, on March 5, 2023. (Photo by Debajyoti Chakraborty/NurPhoto via Getty Images)
It's a vibrant experience where people don white clothes and are splashed with color powder. 
The dates when Holi is observed vary based on the Hindu lunar calendar but are typically in the Spring time. This year, it's observed on Wednesday, March 8, although celebrations have already kicked off in parts of Houston and India.
If it sounds fun, it's because it is, and you don't have to follow Hinduism to take part in the celebration! 
Here's a list of upcoming celebrations in the Houston area where you can participate in the festival of colors!  
See more events in and around Houston by checking out our Things to Do page.