Harris County Judge Lina Hidalgo sworn in at 12:01 am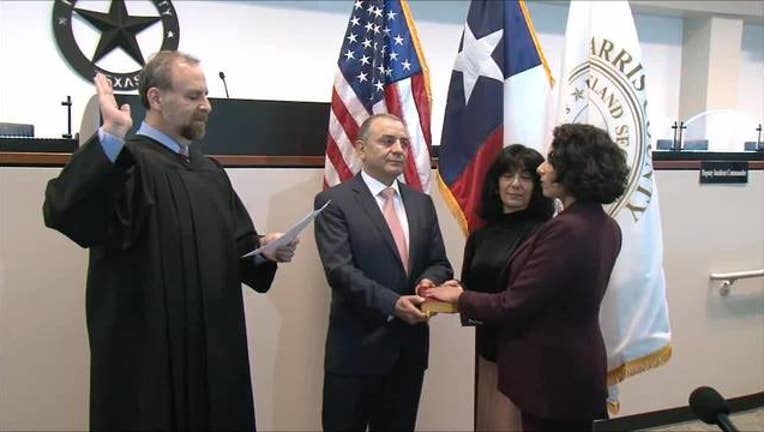 HOUSTON (FOX 26) - Lina Hidalgo was sworn in just after midnight as the new Harris County Judge, By law, the Judge-Elect is required to be sworn in at 12:01  a.m. on January 1st. She was sworn in at the Harris County Office of Homeland Security & Emergency Management, by Harris County District Judge Mike Englehart
Judge Hidalgo is inviting the public to attend the January 1, 2019 inaugural ceremony for newly elected Harris County officials as part of her commitment to creating an open, transparent government.
"It's important to me that this event is open to the public. We made history in Harris County on November 6th by electing a talented group of individuals who reflect the people and communities we serve. That would not have been possible without the support of the residents of Harris County," said Judge Hidalgo.
NRG Center doors will open to the public at 11:30 AM, and the event will feature a performance from the Phillip Hall Singers. The Harris County Inauguration Ceremony is free to the public. Use Gate 10 for parking, Kirby at McNee.