Graduating class of NASA astronauts under Artemis could go to the Moon, Mars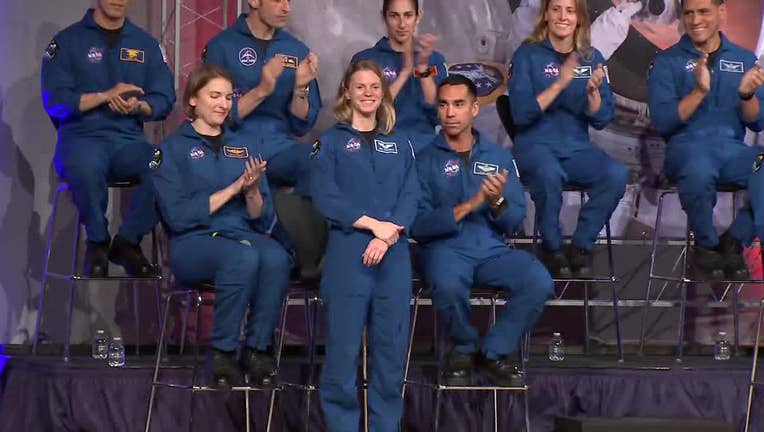 HOUSTON - The first class of astronaut candidates to complete training under the Artemis program will graduate at the Johnson Space Center this morning.
The 13 graduates will be eligible for spaceflights, assignments to the International Space Station, Artemis missions to the Moon, and ultimately, missions to Mars, NASA says.
The graduating class includes 11 NASA candidates and two Canadian Space Agency candidates. The NASA candidates were selected from more than 18,000 applicants.
The class of seven men and six women is the first ever to graduate from the Artemis Program which promises to land another man and the first woman on the moon by 2024.  "I have an 11-year-old daughter.  That's critically important to me.  I want her to see herself as having every opportunity I saw myself as having when I grew up," says Bridenstine, "We're calling it Artemis because she, in Greek mythology is the goddess of the moon.  She is the twin sister of Apollo," adds Bridenstine.  
Loral O'Hara is from Sugar Land.  The Clements High school graduate has dreamed of becoming an astronaut since she was 8 years old.  "In second grade my class got to fly tomato plants on the space shuttle," says O'Hara "The chances of it actually becoming true is so low and improbable. So to have it come true is pretty surreal, pretty special".  
"She is incredibly smart.  She is strong, tough as nails and she can run any of us into the ground," says O'Hara's fellow graduating astronaut Frank Rubio.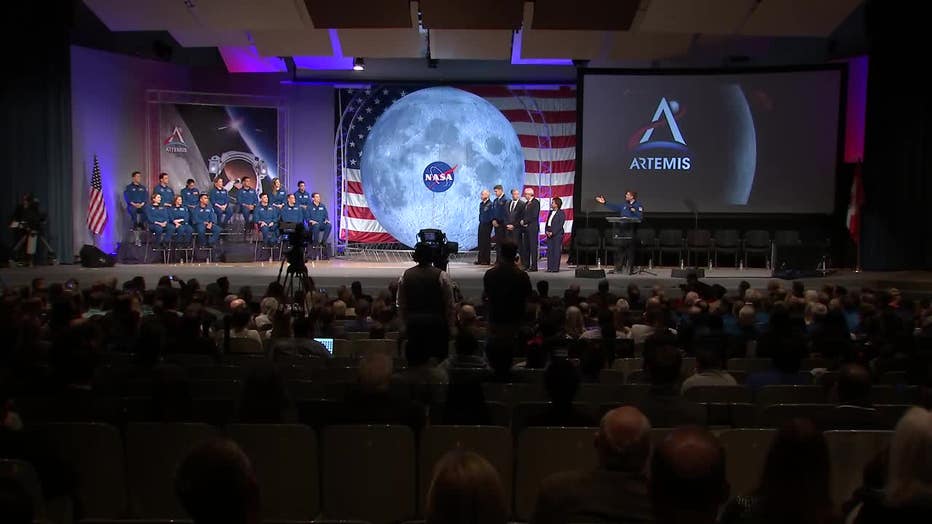 Each grad said something nice about another when they were called.  "She's not only the person you want to hang out with on a Friday night, I'd trust her with my life on the most daring of space flights.  Ladies and gentleman the newest astronaut Jessica Watkins," says Astronaut Matthew Dominick. 
"The reason I'd want to go to space with Woody isn't just because he's brilliant, which he is but it's because he carries his brilliance in such a way that you don't feel like an idiot when you're around him," says Astronaut Raja Chari.  In fact, all thirteen grads are pretty exceptional and that didn't go unnoticed by Senators John Cornyn and Ted Cruz who spoke at the ceremony.  Take Jonny Kim, for instance, who is a Navy Seal and graduated from Harvard Medical School.  "That's just ridiculous.  I mean he can kill you and then bring you back to life," laughed Senator Cruz and everyone in the auditorium erupted in laughter with him. 
If these graduates have you dreaming of becoming an astronaut too, applications for a new astronaut class will open in the spring.
 
With the Artemis program, NASA aims to send the first woman and the next man to the moon by 2024.